Market Blend
Rich and bold with notes of cocoa and red berries.
The Market Blend is a bold coffee that tastes wonderful under milk, or rich and syrupy served black. A more traditional style blend, Market Espresso is low in acidity and high in body.

The Market Blend is extremely forgiving and flexible, and has been focused as the ultimate milk coffee, delivering high strength and bold flavour under milk. We recommend drinking the Market Blend under milk, or as a rich and bold espresso or stovetop brew.

All Dukes coffee is carefully roasted in Melbourne, Victoria using only Certified Organic, 100% Arabica coffee beans sourced ethically from single estates and small farmer communities.

Processing Washed & Natural Processes
Harvest 2021
Regions Peru, Colombia & Brazil

20g

ground coffee dose

28

seconds brew time

40g

espresso shot yield

93.5º

brew temperature

Our espresso recipes are developed on a La Marzoco Linea PB, using a Fiorenzato F71 grinder. We encourage you to play around to meet your personal tastes and equipment setup.

The Market Espresso Blend is made up of the following exceptional Organic coffees:

→ Peru Chope Womens' Cooperative (Washed process)

→ Colombia Planadas (Washed process)

→ Brazil Fazenda Santa Margarida (Natural process)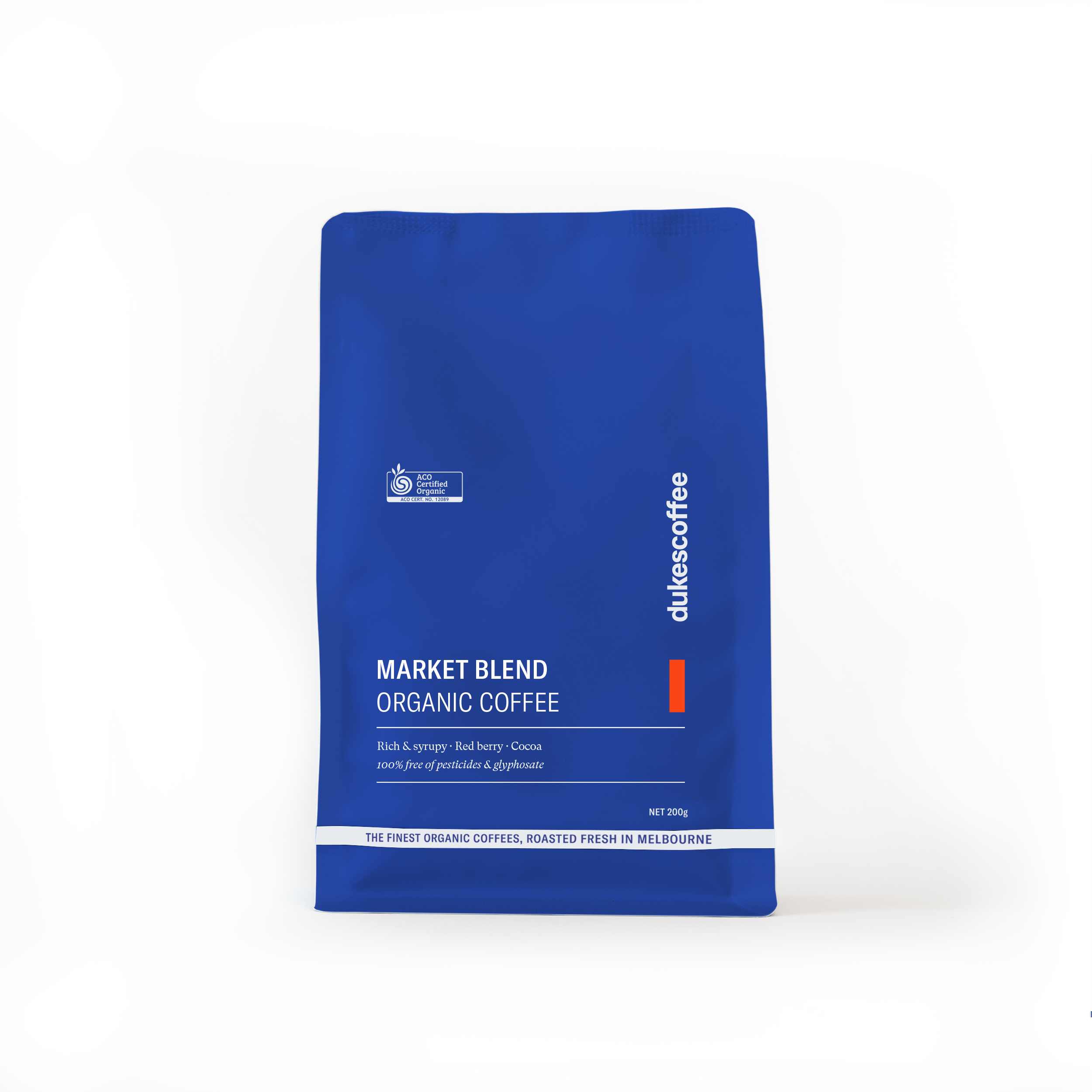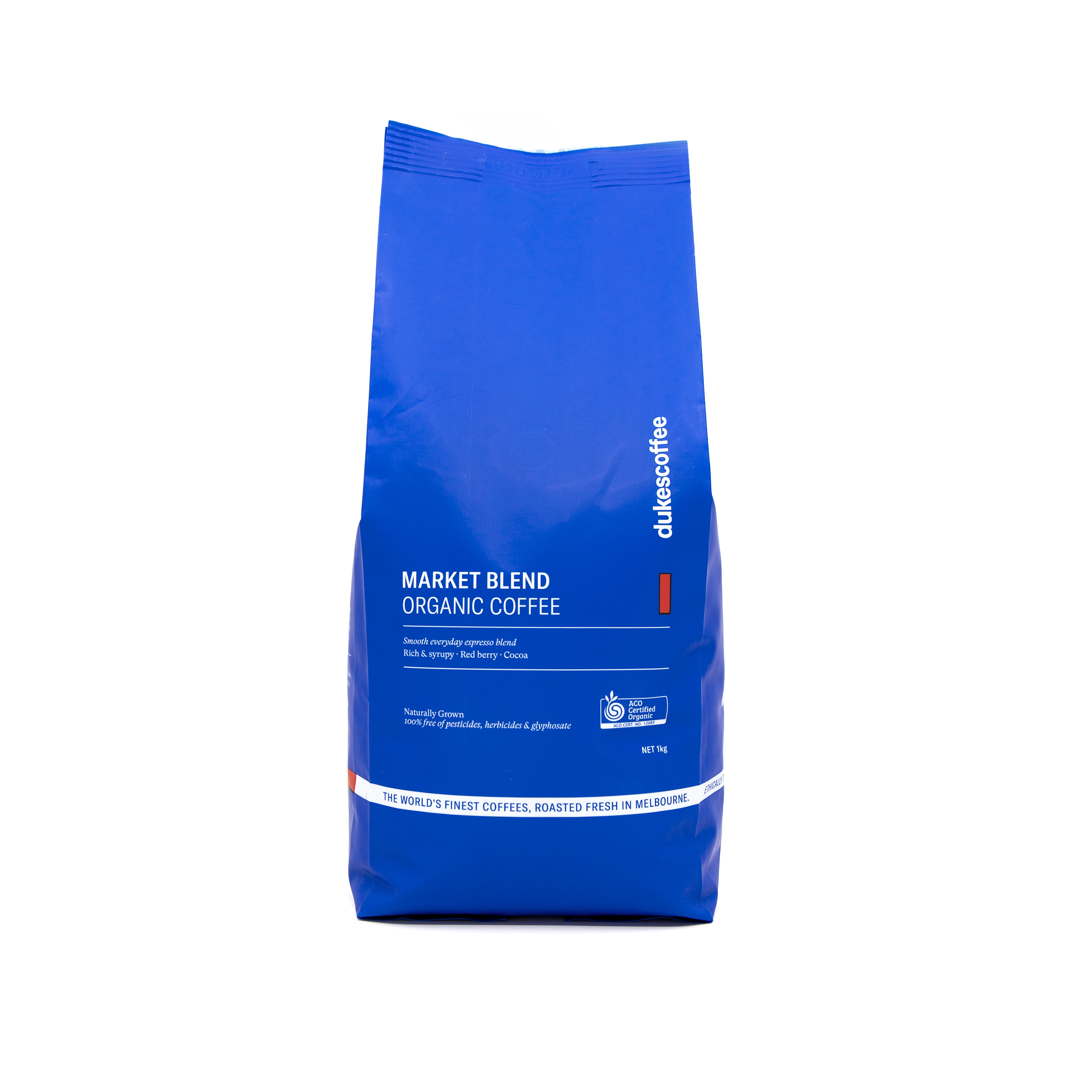 Fiorenzato F4 ECO On-Demand Espresso Grinder

Our recommended electronic espresso grinder for home

$

699.00

/

in stock

Bialetti Moka Express Stovetop Brewer (6-Cup)

The classic stovetop espresso brewer (6-Cup Size)

$

69.00

/

in stock

Brewista Smart Scale II

2kg / 0.1g accurate pocket scales with timer. Perfect for espresso or filter brewing.

$

115.00

/

in stock

Rancilio Silvia V6 Espresso Machine

Our choice for a simple, easy to use home espresso machine

$

1,099.00

/

in stock

Mass Organic Drinking Chocolate

Decadent, 100% organic chocolate powder.