Hario V60 Filter Papers (02 Size)
Filter Coffee Essentials
$12.00
In Stock, shipping within 24 hours.
The classic Hario V60 Filter papers are a staple in any coffee bar world-wide. This 02 size paper filter is perfectly sized and shaped for the Hario V60 02 Size dripper cone, as well as the Kono 2-4 Cup Dripper that we use and recommend here at Dukes.

This particular filter paper are the white oxygen-bleached variety, made in the original Hario factory in Japan. These paper filters offer a faster flow rate than other equivalent types, meaning cleaner and crisper tasting pour over brews. They are made using 100% FSC certified paper pulp.

These filter papers ship in a small cardboard box with 100-units per pack.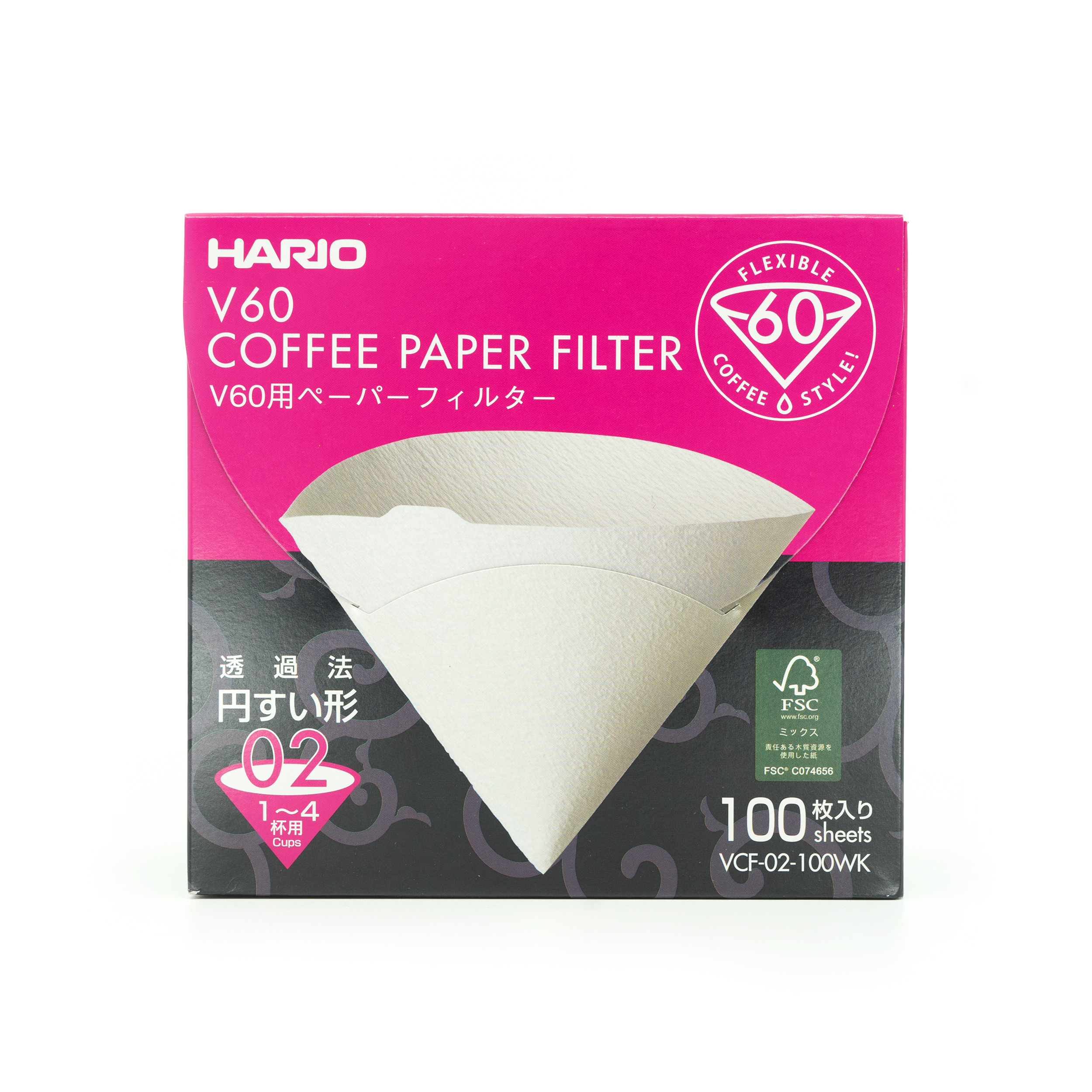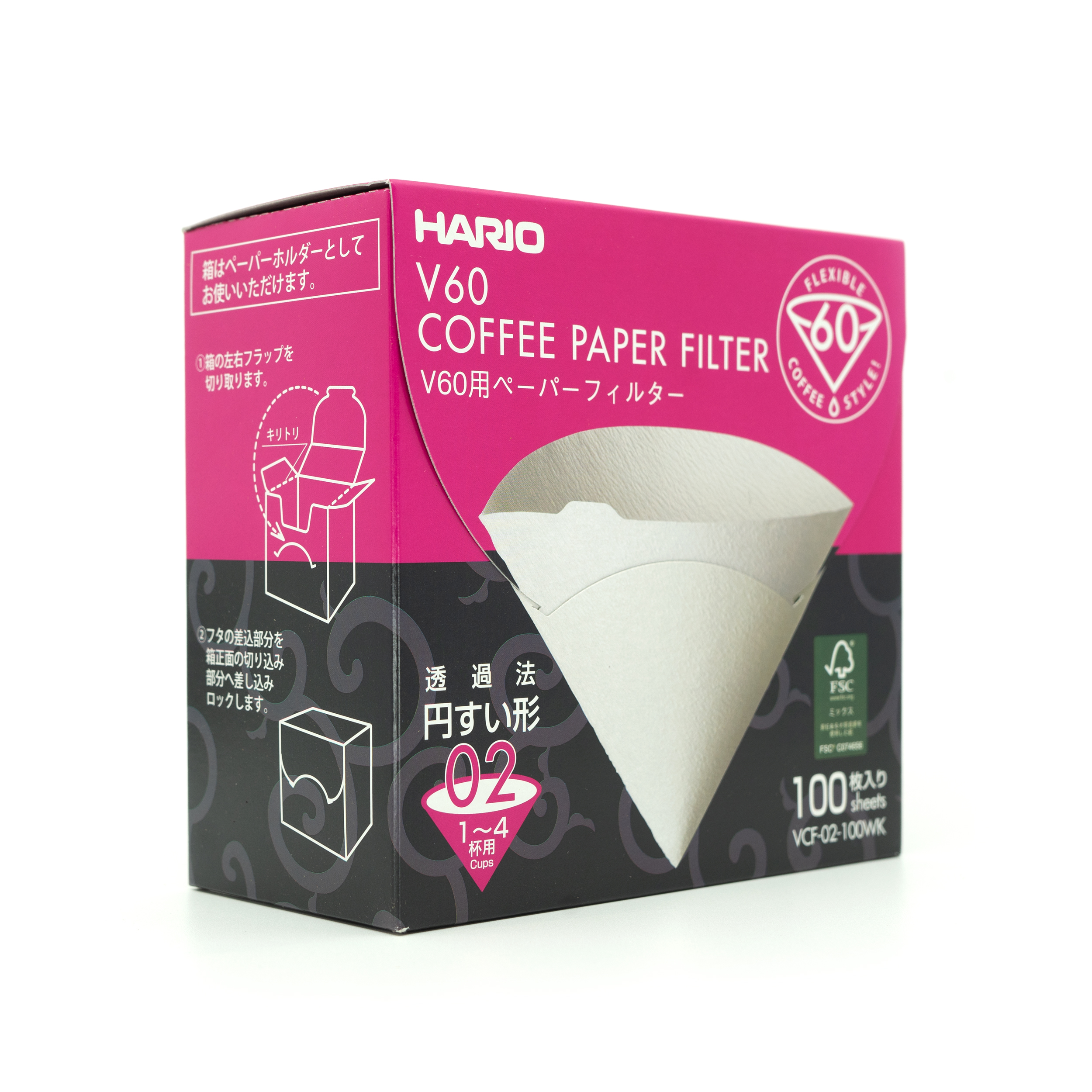 Kōno Range Server

Elegant and unassuming,the perfect companion to the 'Meimon' dripper.

$

55.00

/

in stock

Kōno Pour-Over Dripper (01 Size), Transparent

The benchmark for pour-over filter brewing

$

30.00

/

in stock

Hario V60 Buono Electric Kettle

Electric 1L Goose Neck Kettle with PID temperature control

$

199.00

/

out of stock