Hario V60 Filter Papers (01 Size)
Filter Coffee Essentials
$10.00
In Stock, shipping within 24 hours.
The classic Hario V60 Filter papers are a staple in any coffee bar world-wide. This 01 size paper filter is perfectly sized and shaped for the Hario V60 01 Size dripper cone, as well as the Kono Dripper Cone that we use and recommend here at Dukes.

This particular filter paper are the white oxygen-bleached variety, made in the original Hario factory in Japan. These paper filters offer a faster flow rate than other equivalent types, meaning cleaner and crisper tasting pour over brews. They are made using 100% FSC certified paper pulp.

These filter papers ship in a small cardboard box with 100-units per pack.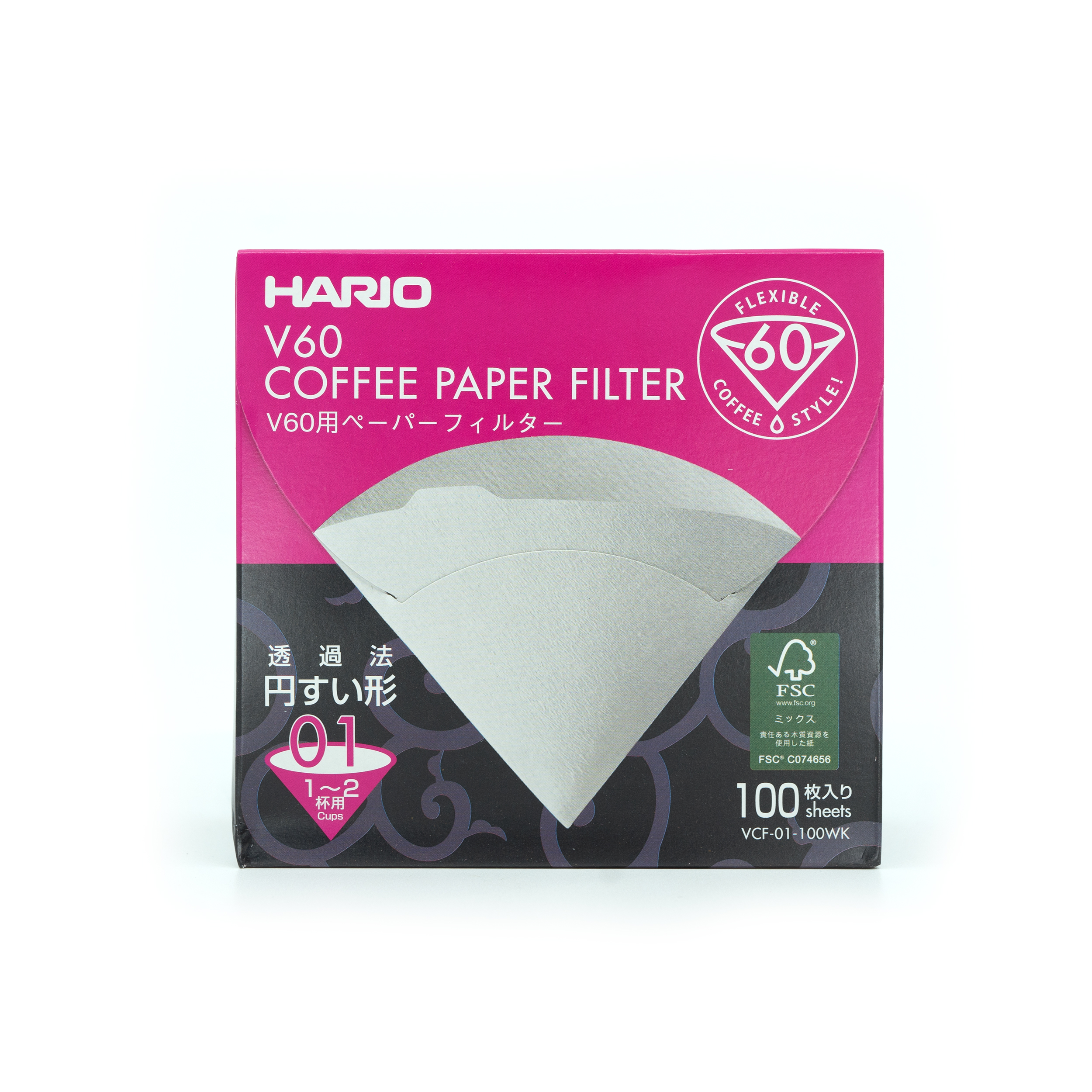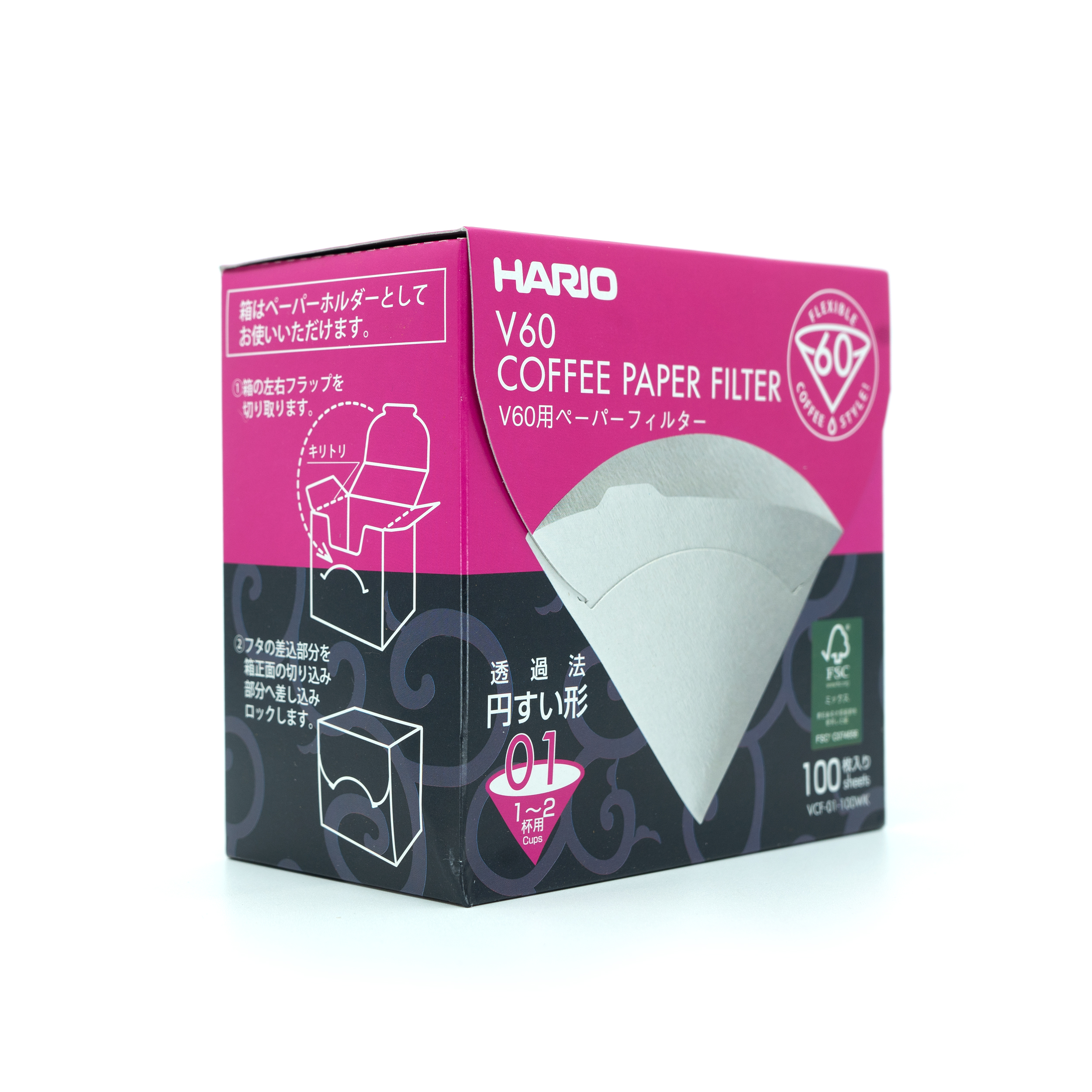 Kōno Pour-Over Dripper (01 Size), Transparent

The benchmark for pour-over filter brewing

$

30.00

/

in stock

Hario V60 Filter Papers (02 Size)

The classic Hario filter paper for V-shaped pour over drippers

$

12.00

/

in stock

Hario V60 Buono Electric Kettle

Electric 1L Goose Neck Kettle with PID temperature control

$

199.00

/

out of stock