Chemex 6-Cup Filter Papers
Filter Coffee Essentials
$24.00
Sorry! Out of Stock.
The classic Chemex 6-Cup paper filter paper for both the Chemex 6-Cup Classic or Chemex 6-Cup Original Glass Handle brewer. These filter papers are pre-folded, ready to use in the brewer. They unfold into a flat circle shape.

This particular filter paper are white oxygen-bleached, made by Chemex in the USA. These papers ship in a small cardboard box with 100-units per pack.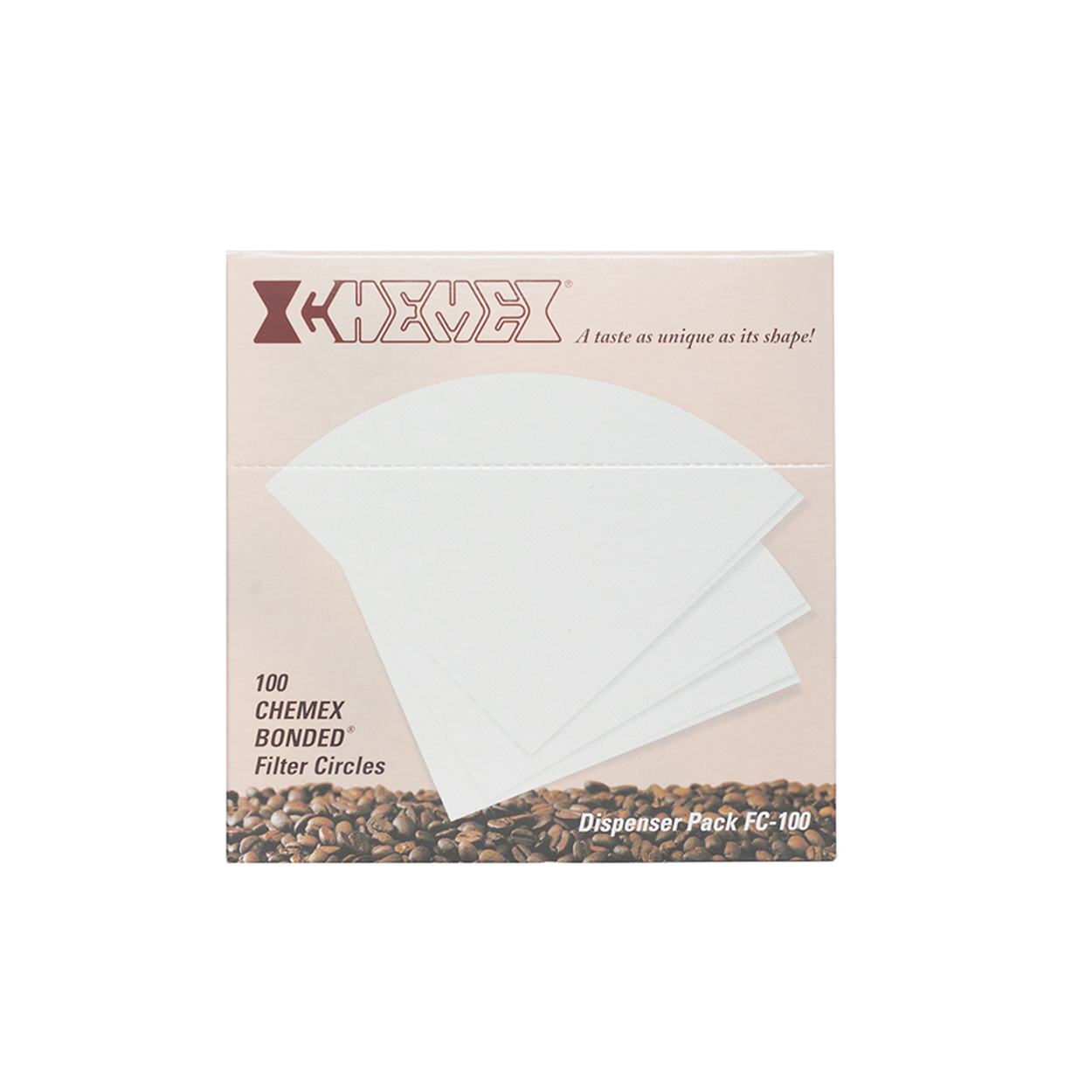 Kōno Pour-Over Dripper (01 Size), Transparent

The benchmark for pour-over filter brewing

$

30.00

/

in stock

Hario V60 Buono Electric Kettle

Electric 1L Goose Neck Kettle with PID temperature control

$

199.00

/

out of stock

Kōno Range Server

Elegant and unassuming,the perfect companion to the 'Meimon' dripper.

$

55.00

/

in stock