Chemex 3-Cup Filter Papers
$24.00
Sorry! Out of Stock.
The classic Chemex 3-Cup paper filter paper for the Chemex 3-Cup Classic brewer. These filter papers are half-moon shaped papers, that must be folded prior to use in the brewer.

This particular filter paper are white oxygen-bleached, made by Chemex in the USA. These papers ship in a small cardboard box with 100-units per pack.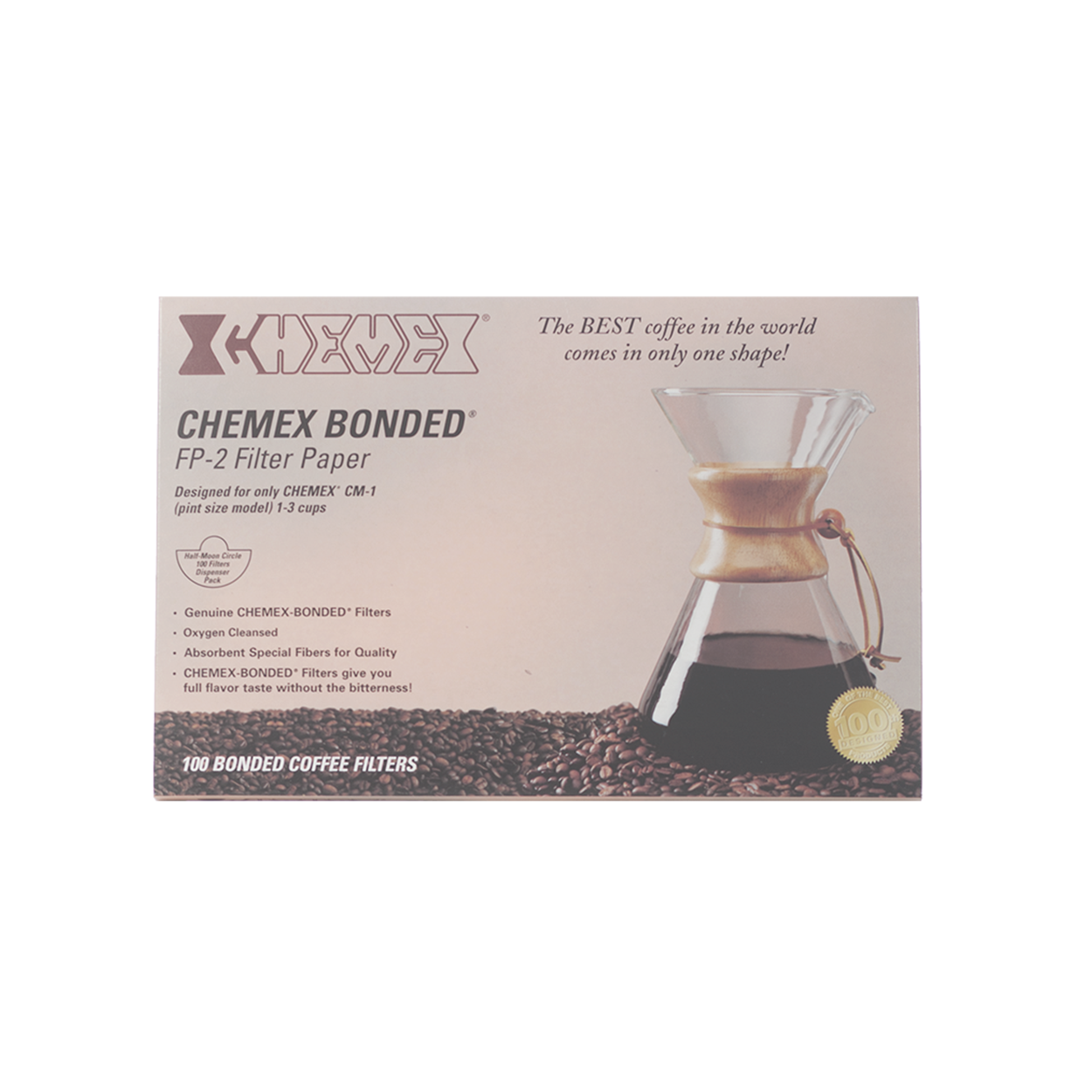 Able Kone for Chemex / V60

Reusable stainless steel filter for Chemex or Hario V60

$

89.00

/

in stock

Chemex Classic 3 Cup

The Classic Small-Sized Chemex Brewer

$

75.00

/

in stock

Hario V60 Buono Kettle 1.2L

High quality Goose Neck Kettle from Hario in Japan

$

86.00

/

in stock

Acaia Pearl Scale (Black)

2kg / 0.1g accurate bench scales. Perfect for dialling in espresso or weighing filter coffee.

$

275.00

/

in stock