Kōno Brown Filter Papers (01 Size) 100-Pack
$7.50
In Stock, shipping within 24 hours.
As elegant and simple as the Meimon Dripper, the Kōno Brown Filter Papers fit snugly into the conical design of the Dripper to ensure the perfect extraction.

These papers are made of unbleached "brown" paper, which does not go through the same bleaching process that regular oxygen bleached filter papers undergo during manufacturing.

Kōno Filter Papers are made to match the 1-2 cup Meimon Drippers, and are available in packs containing 100 filter papers. They are also compatible with the Hario V60 brewing cone (01 size).

Country of Origin Japan
Manufacturer MPN MD-25
GTIN 4962522341299
Material Unbleached Paper

In 1919, Akira Kono was sent to Singapore as part of the Japanese Embassy's medical staff. After his first encounter with Singaporean coffee, Kono, a medical student and assistant a the Kyushu Imperial University College of Medicine, became obsessed with brewing coffee using equipment based on vacuum or 'syphoning' principles.

After returning to Japan in 1923, Kono – now a doctor – continued to work on his coffee syphon device while running his own medical clinic in Ueno district of Tokyo. By 1925, Kono's vision was completed and labelled the "Kono Type Tea Saifun", as was his newly founded company, The Coffee Saifun Co., with the mission statement being: to "gracefully extract the characteristic of coffee".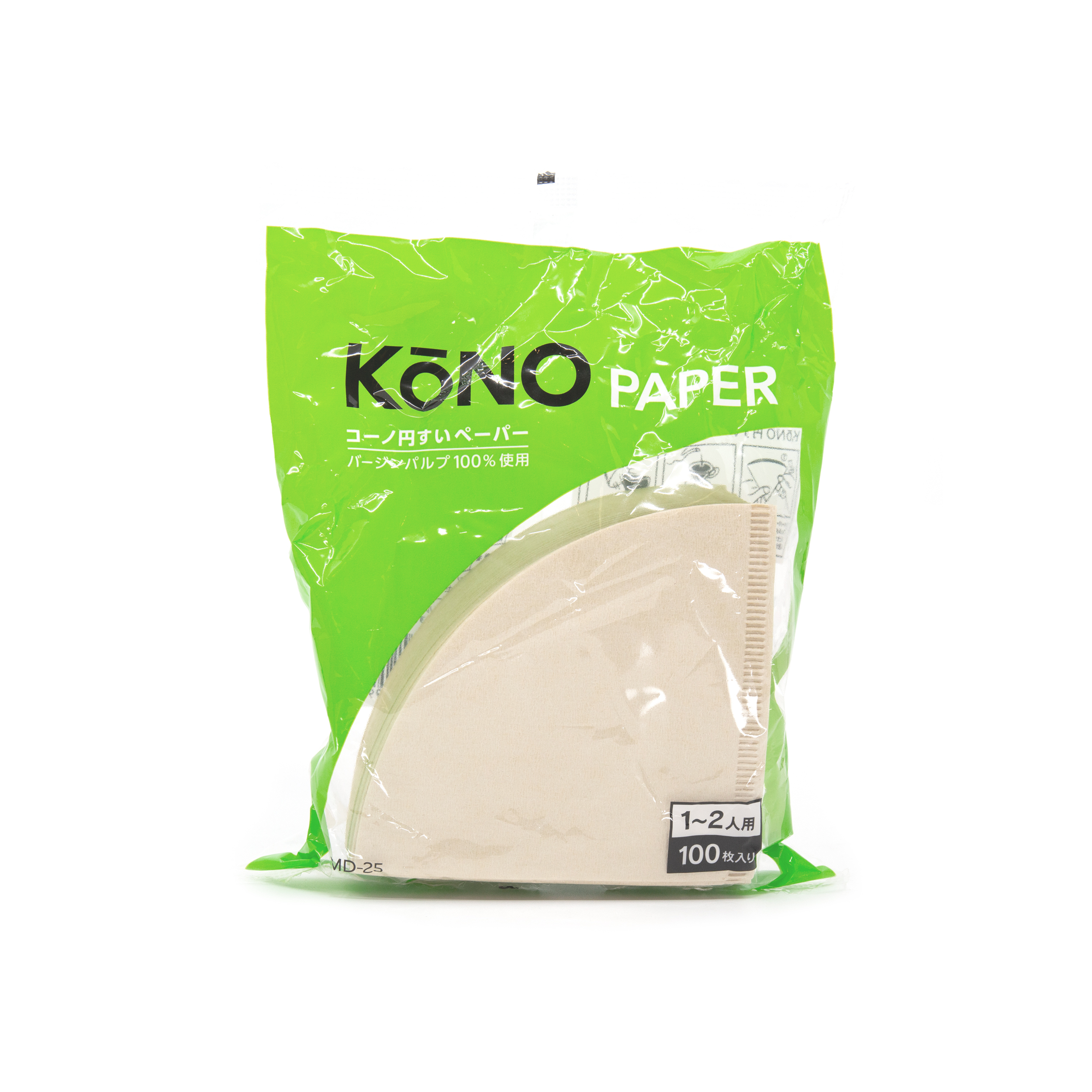 Kōno Bamboo Stirrer

Elegant stirring paddle for filter brewing

$

7.50

/

in stock