Clockwork Fresh Chai Blend
per 200g
$18.00
In Stock, shipping within 24 hours.
Clockwork is a 100% Australian made wet/fresh chai blend featuring a combination of the finest Ceylon black tea, Australian honey, fresh ginger and aromatic spices.

Handcrafted in small batches in Melbourne without any additives or preservatives, Clockwork is an honest product based on tradition and reflective of its 100% natural ingredients. Each ingredient has been sourced with care and all spices are freshly ground and blended to maximise their inherent qualities.

We recommend matching this blend with soy milk to deliver a truly distinctive beverage with the perfect balance of sweet and spice.

For brewing at home, we recommend using 20g of fresh chai per 250ml (1 cup) of liquid.

Add 20g of fresh chai to a saucepan, with 1/3 cup of boiling water and 2/3 cup of milk (we recommend soy!), and heat gently on stovetop.

Once hot (avoid boiling), pour into a teapot to steep for a couple of minutes or strain directly into your cup.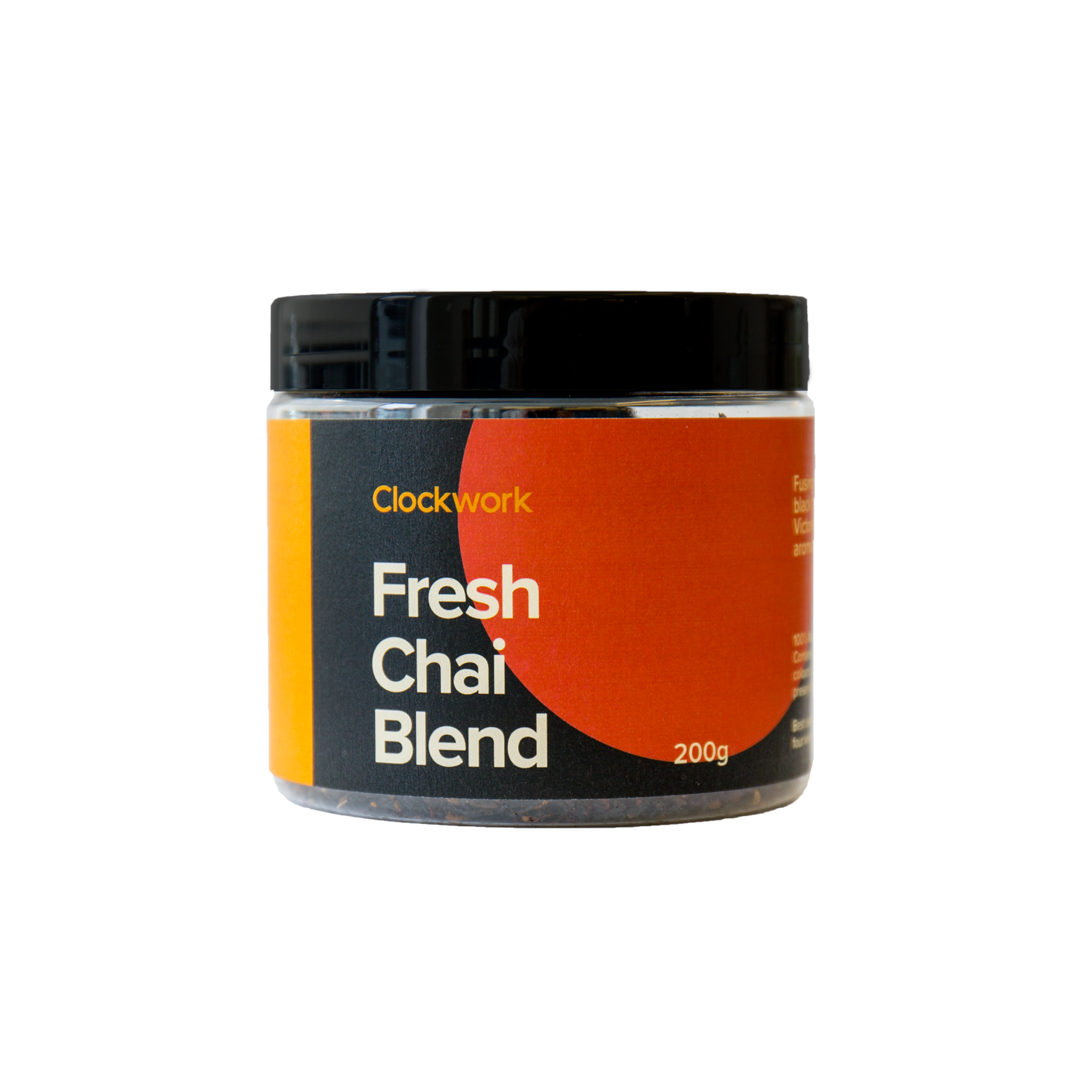 Highwire Blend

A rich and creamy organic blend, perfect black or with milk