OneCup Coffee Bags | Ethiopia Ismael Aredo (Natural)
6 x 13g Coffee Bags | NET 78g
Rosewater, boysenberry and grenadine. Sweet, complex and aromatic with jasmine and coffee flower. Delicious.
$11.80
In Stock, shipping within 24 hours.
Organic

Shade Grown

Handpicked

Glyphosate Free
Enjoy cafe-quality coffee at home in the time it takes to boil a kettle. OneCup is a convenient single serve coffee bag using the world's finest coffees, roasted fresh in Melbourne. Each pack contains 6 individually packaged, nitrogen-flushed coffee bags.

We've done the hard work. All you need is your favourite mug and hot water.

Ismael Hassen Aredo has owned and operated the Kayon Mountain Farms in Guji, Oromia since 2012. Spanning over 500 hectares – with 300 of those planted with fully organic coffee – Kayon Mountain Farms is split between two plantations, spanning between the villages of Shakiso and Sewana in the heart of the Guji zone.

Ismael was raised in Kercha, in Guji, and witnessed the rise of specialty and sustainable coffee production in the area throughout his early adult years. Ismael's family worked in coffee, and he fell into the family trade, founding Kayon Mountain in 2012. Kayon Mountain acts as both the producer, miller and exporter for the coffee they produce; a unique situation in Ethiopia where most coffee is traded opaquely.

This is the first season we are featuring Ismael's coffee, and the refined, clean and floral Natural Process exhibits everything we love about the best Guji coffees.

1. Add coffee bag to mug and fill half way with hot water.

2. Agitate for 10 seconds and add the remainder of water.

3. Steep until desired strength reached (3-5 minutes). For a stronger result, leave the bag in for longer.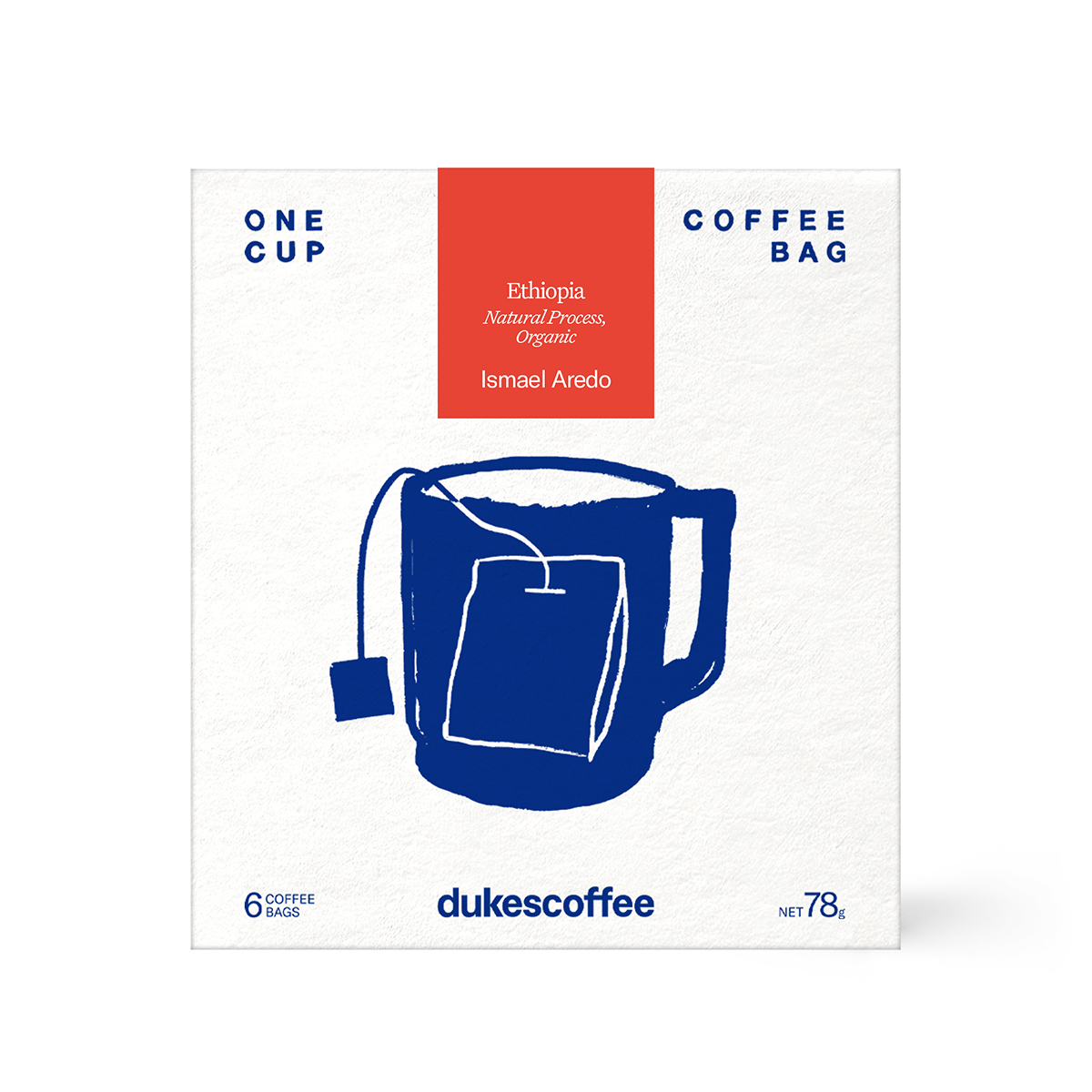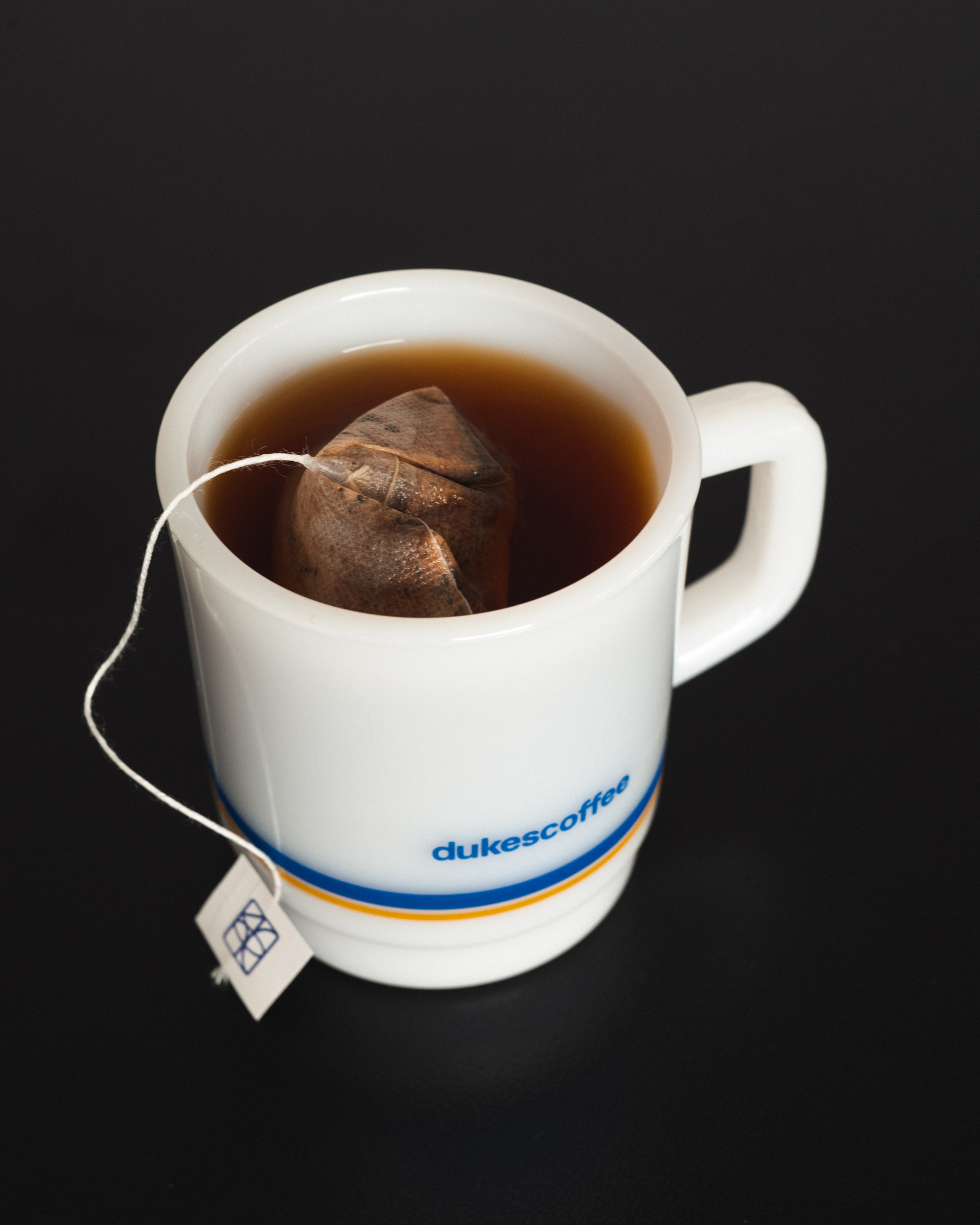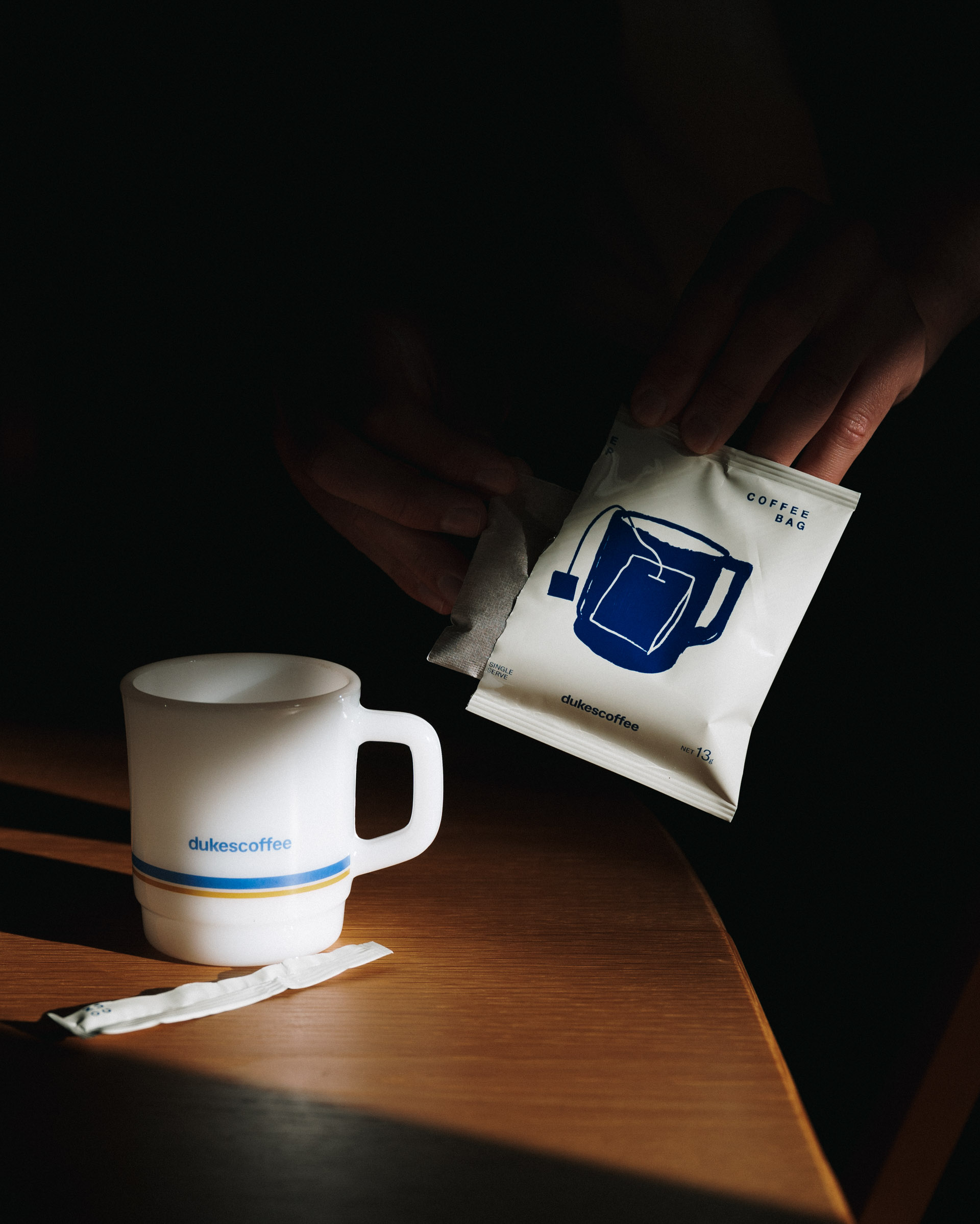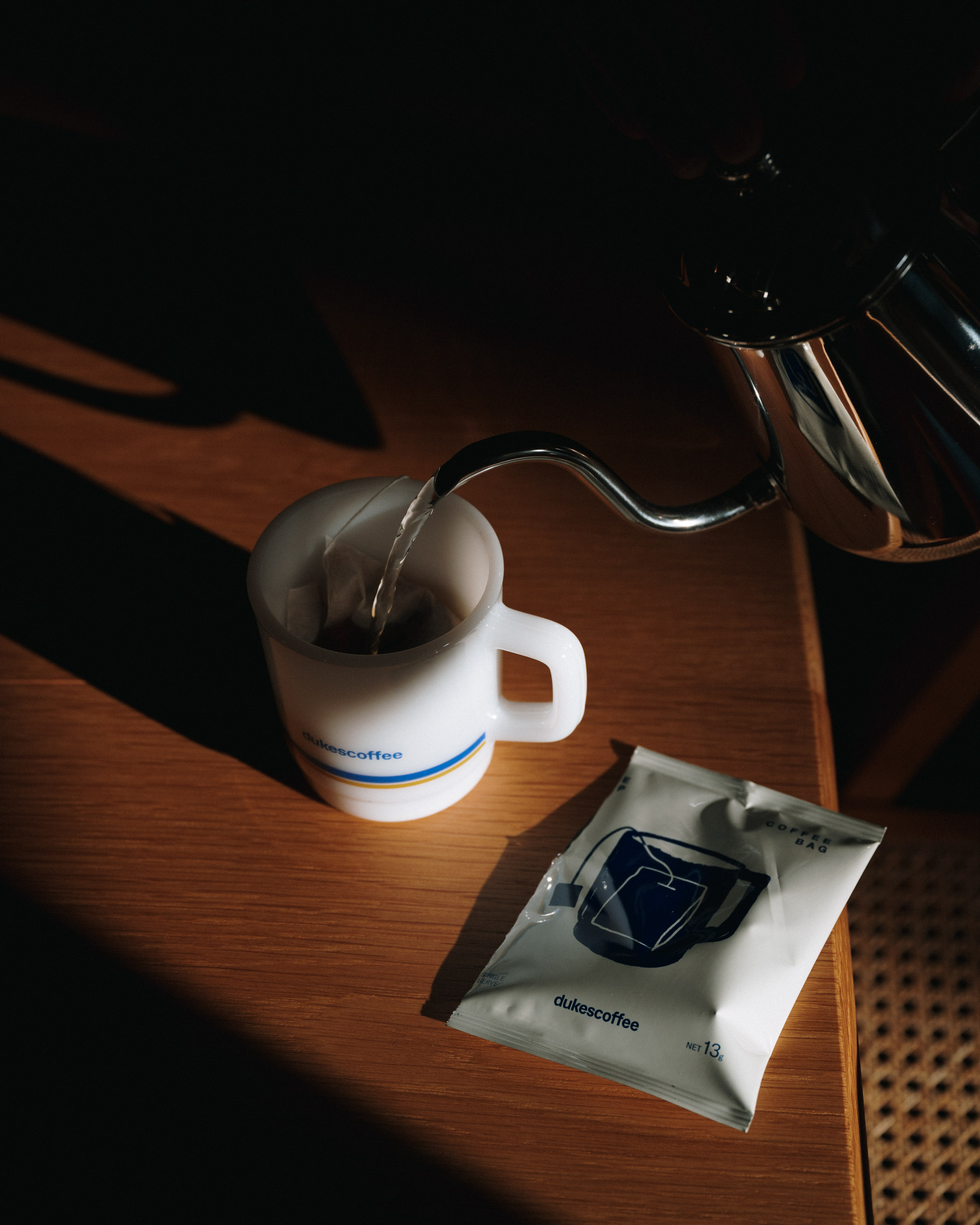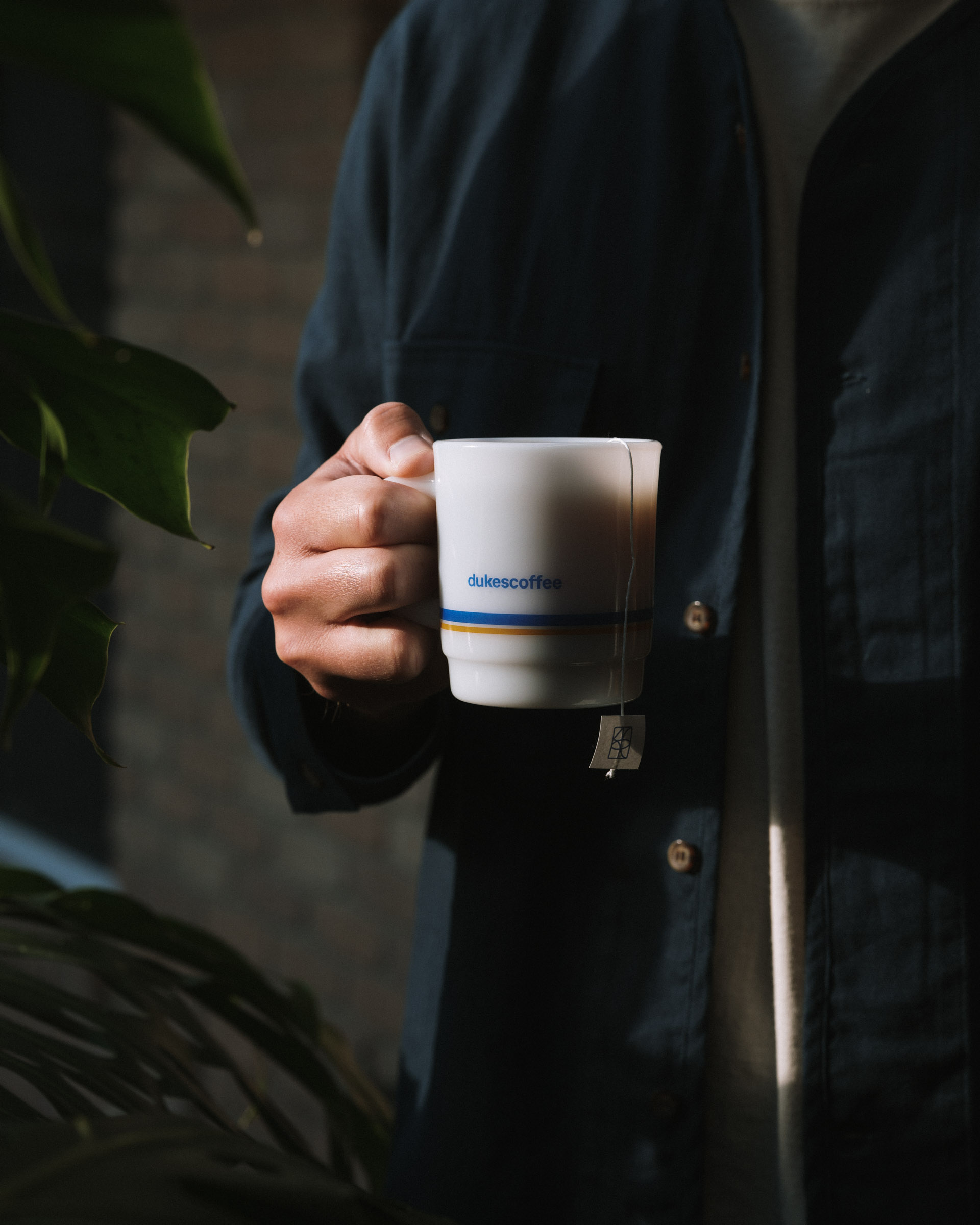 OneCup Coffee Bags | Dukes Blend

Single Serve Coffee Bags

$

10.80

OneCup Variety Pack | Single Serve Coffee Bag

$

32.00