Decaf Espresso (Organic)
Smooth and pleasant with a creamy body. Almond and chocolate nougat.
The Swiss Water process uses pure water from the coastal mountains of British Columbia to gently remove caffeine. The eco-friendly process is 100% chemical free, and is completed in small batches to preserve the quality of the coffee that has been grown and harvested with care.

Processing Swiss Water Process
Harvest 2016/2017
Roasted On Loring S35 Kestrel SmartRoaster
Roasted Density 410 g/L

19.5g

ground coffee dose

26

seconds brew time

40g

espresso shot yield

94º

brew temperature

Our espresso recipes are developed on a La Marzoco Linea PB, using a Fiorenzato F71 grinder. We encourage you to play around to meet your personal tastes and equipment setup.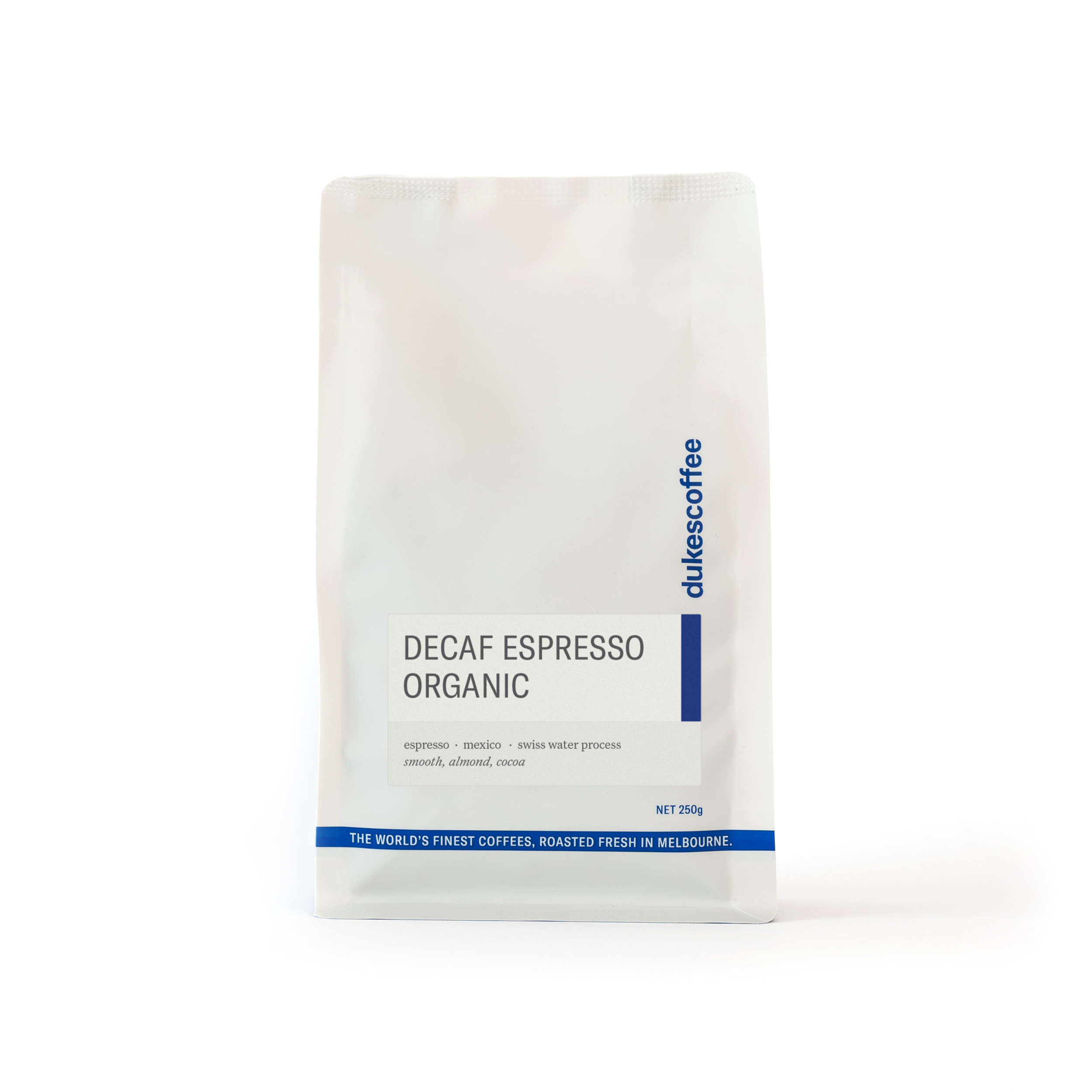 VST Precision Basket – Ridgeless

Precision cut 58mm Ridgeless portafilter baskets from VST Inc.

$

45.00

/

in stock

Rancilio Silvia V6 Espresso Machine

Our choice for a simple, easy to use home espresso machine

$

1,099.00

/

in stock

Bialetti Moka Express Stovetop Brewer (3-Cup)

The classic stovetop espresso brewer (3-Cup Size)

$

49.00

/

in stock