OneCup Coffee Bags | Guatemala El Naranjo (Washed)
6 x 13g Coffee Bags | NET 78g
Raw cacao, toffee and blackberry.
$11.50
Sorry! Out of Stock.
Enjoy cafe-quality coffee at home in the time it takes to boil a kettle. OneCup is a convenient single serve coffee bag using the world's finest coffees, roasted fresh in Melbourne. Each pack contains 6 individually packaged, nitrogen-flushed coffee bags.

We've done the hard work. All you need is your favourite mug and hot water.

Manuel Velasquez Aguilar's small coffee farm, Finca El Naranjo, is a top-class Organic smallholder farm located in the highlands of La Democracia in north-western Huehuetenango. 

Manuel has been established in La Democracia for decades, first purchasing a plot of land which forms part of the current Finca El Naranjo in 1985. This area of land was originally cultivated to grow corn and sugar cane as cash crops, with a small area dedicated to coffee production. Slowly, over the proceeding decade, Manuel and his family planted fruit trees in place of sugar, and replaced cornfields with Bourbon, Caturra and Pache coffee trees. In 1995, Manuel inherited another plot of land from his father, Pascual Velasquez, which was integrated into El Naranjo.  

Since then, Manuel has grown his coffee operation to be his primary income, and now producers over 8,000kg of exportable green coffee every season. His organic management practices at El Naranjo are very well developed, with Manuel and his three permanent employees working year-round to control pests and manage plant health using organic practices including fertilization, soil conservation, deliberate bio-diversity, shade growing and conservation of native foliage. Manuel uses coffee pulp (cascara) left over from pulping as a source of compost, as well as vermiculture and compost from neighbours' farm animals. 

Manuel takes great care to produce only exceptional coffee, as sustainably as possible. He and his team hand pick coffee cherries at their peak ripeness, before de-pulping the coffee at his on-site beneficio. After de-pulping, the fresh parchment is dry fermented in concrete tanks for 18-24 hours for fermentation and mucilage break down. The coffee is then washed using clean water to remove the remaining mucilage and dried on concrete patios on site for up to 5 days, weather depending. 

We are very grateful to be working with Manuel Velasquez for the first time in 2021 and look forward to purchasing more coffee from him and his neighbours in the coffee harvest seasons to come. 

1. Add coffee bag to mug and fill half way with hot water.

2. Agitate for 10 seconds and add the remainder of water.

3. Steep until desired strength reached (3-5 minutes). For a stronger result, leave the bag in the mug.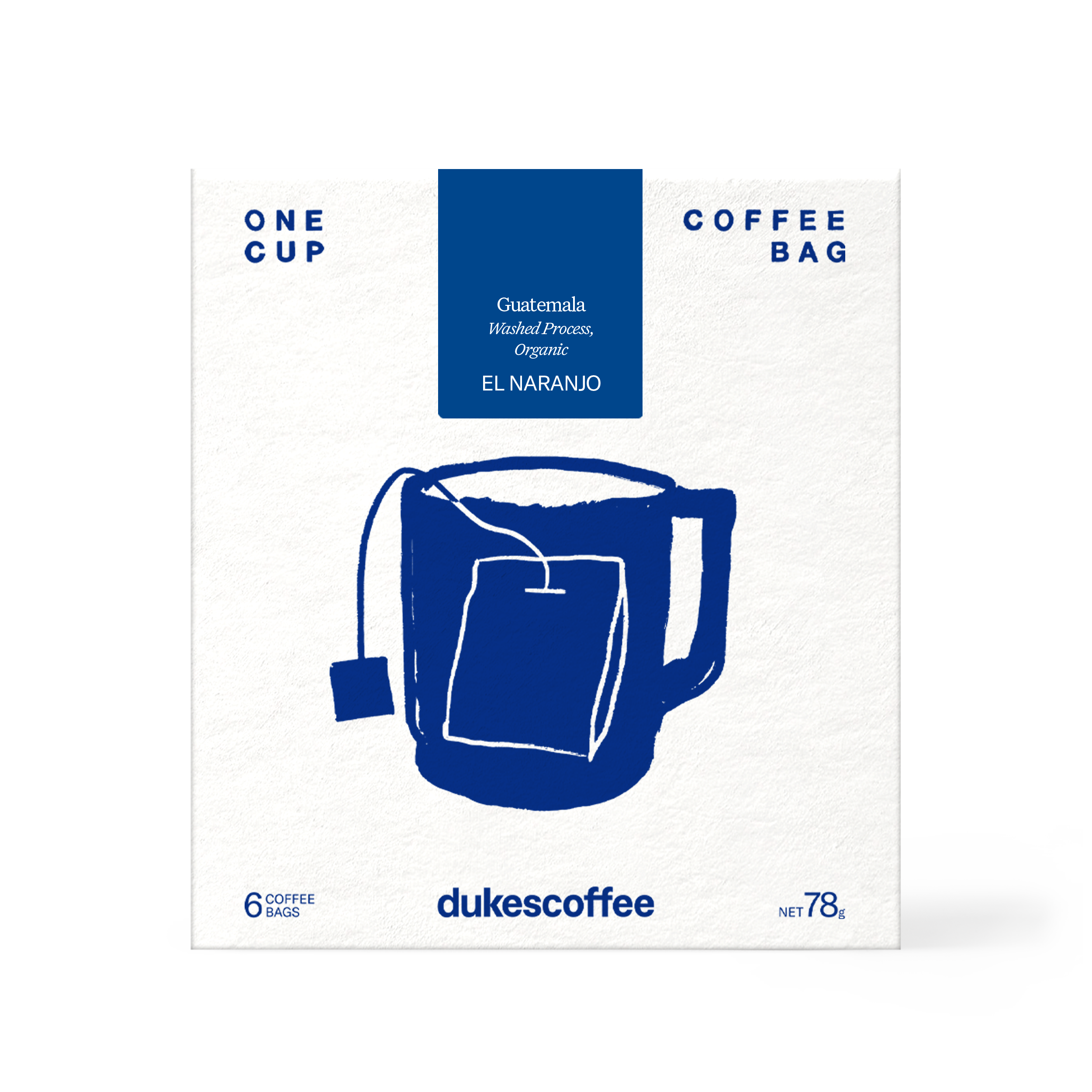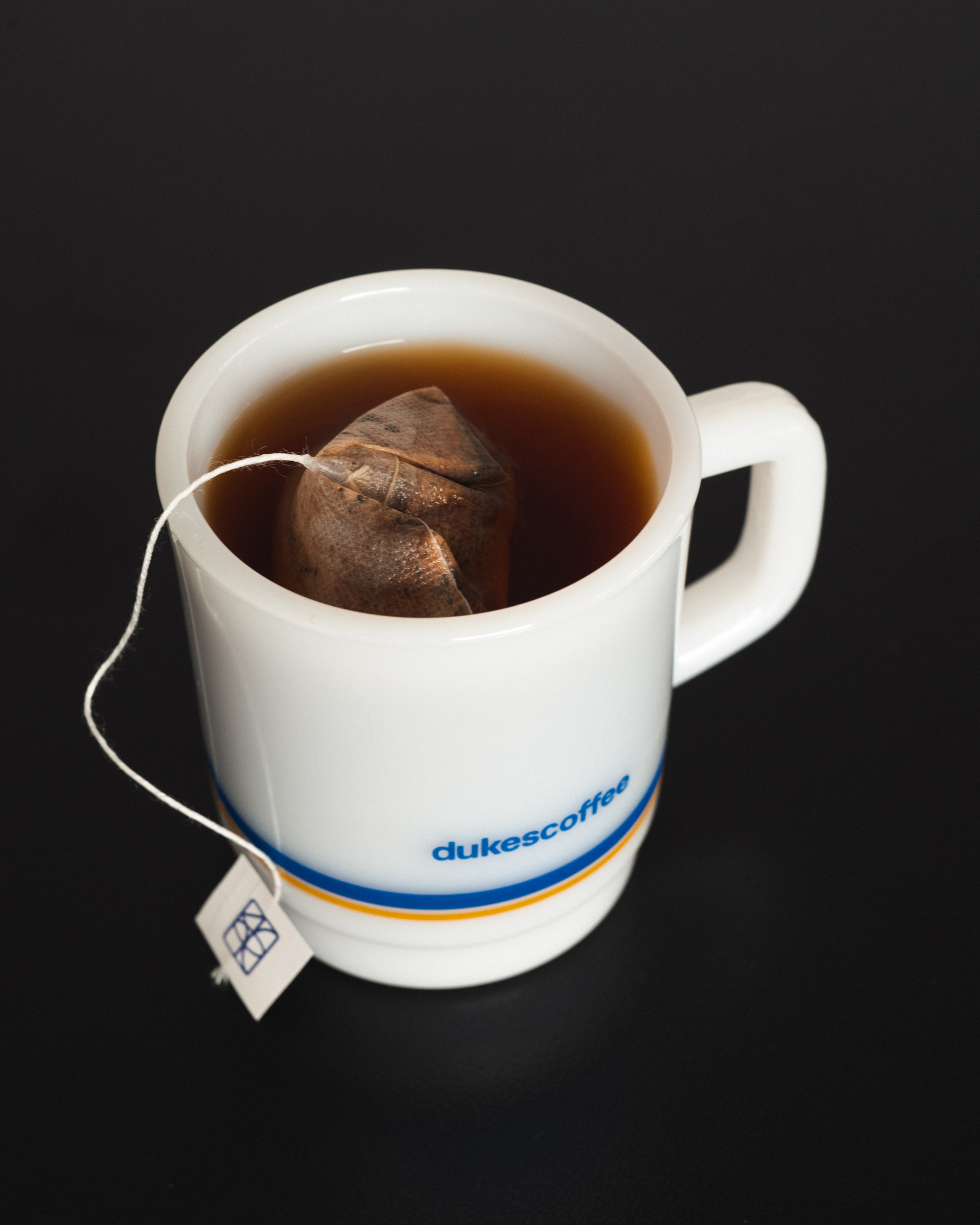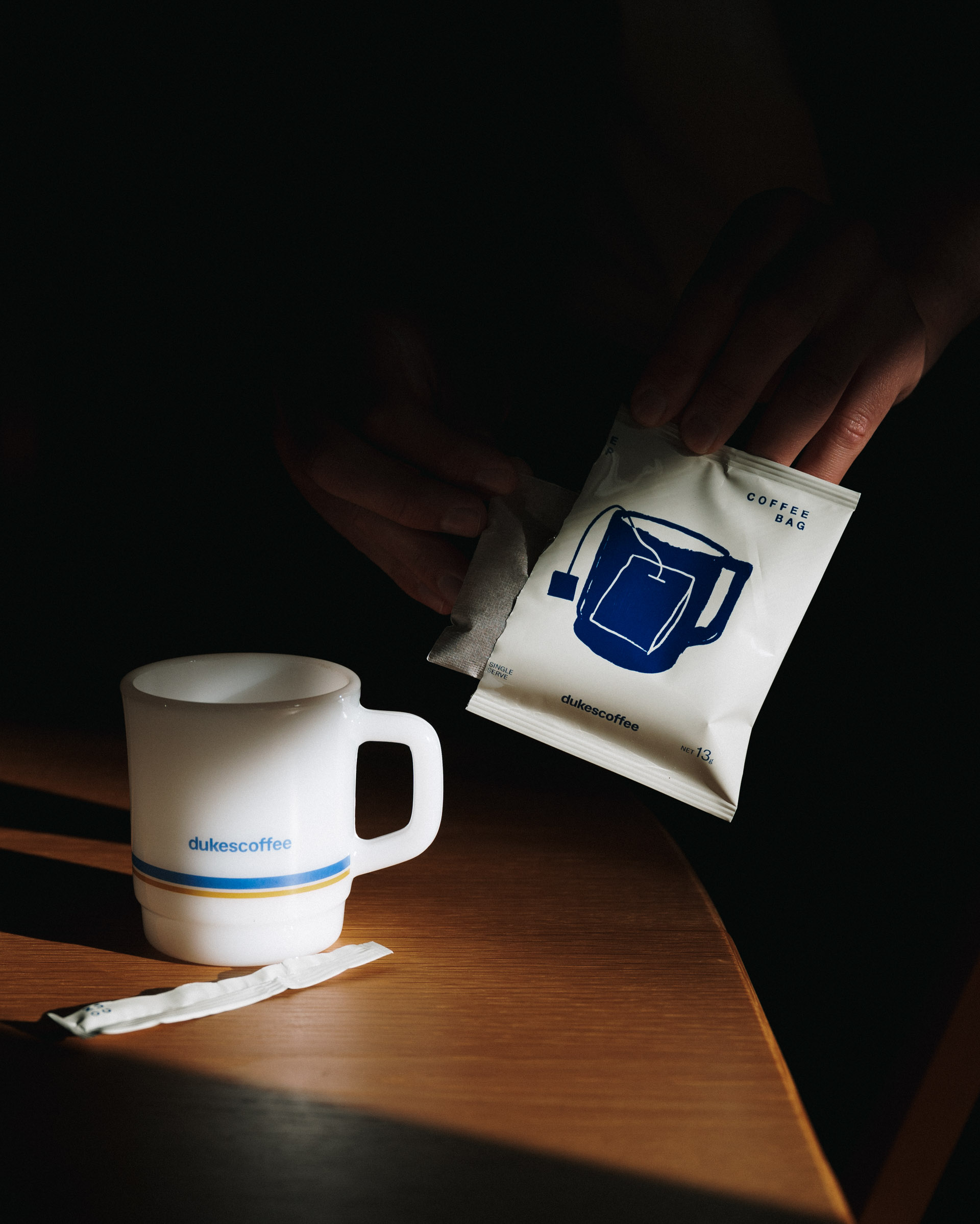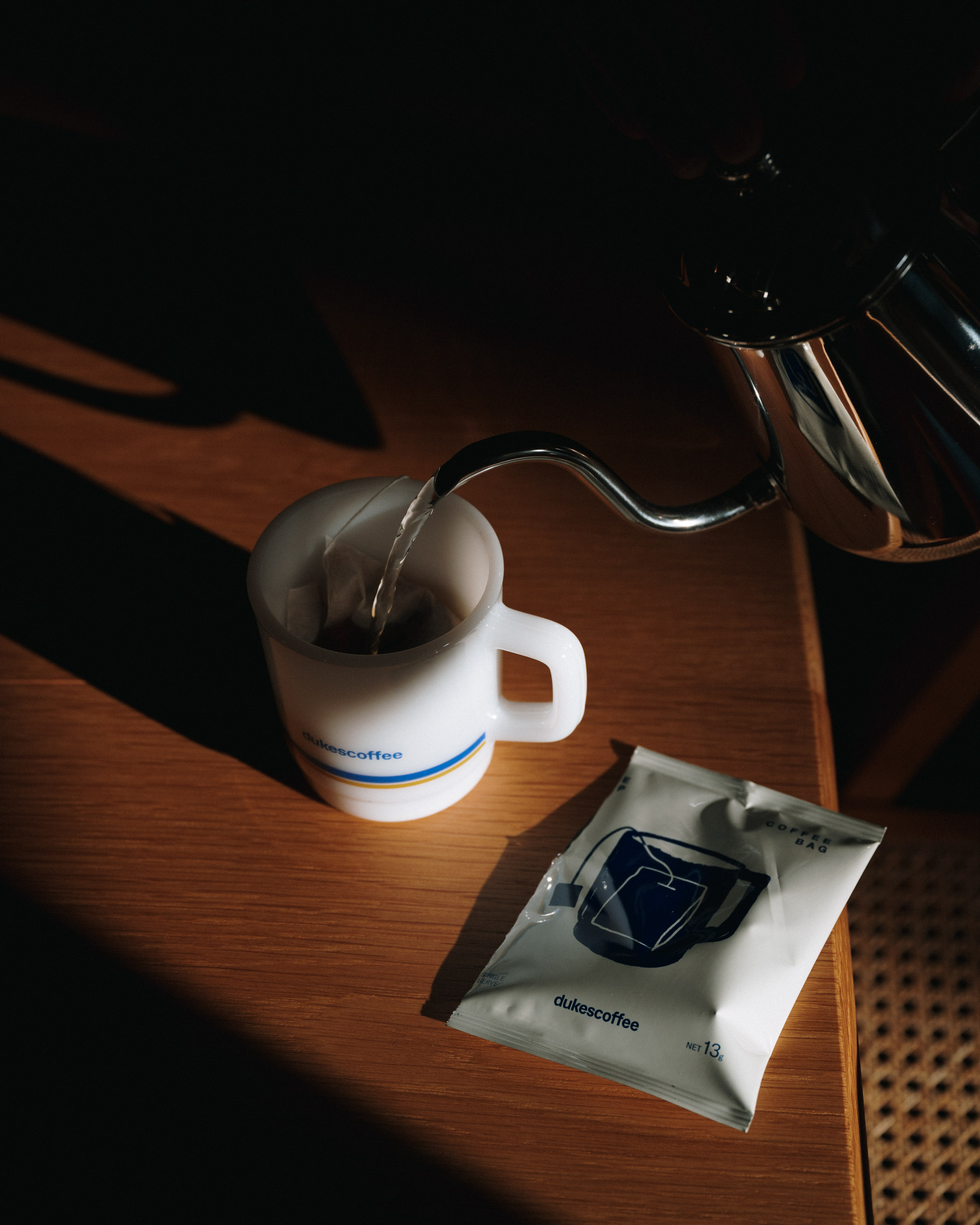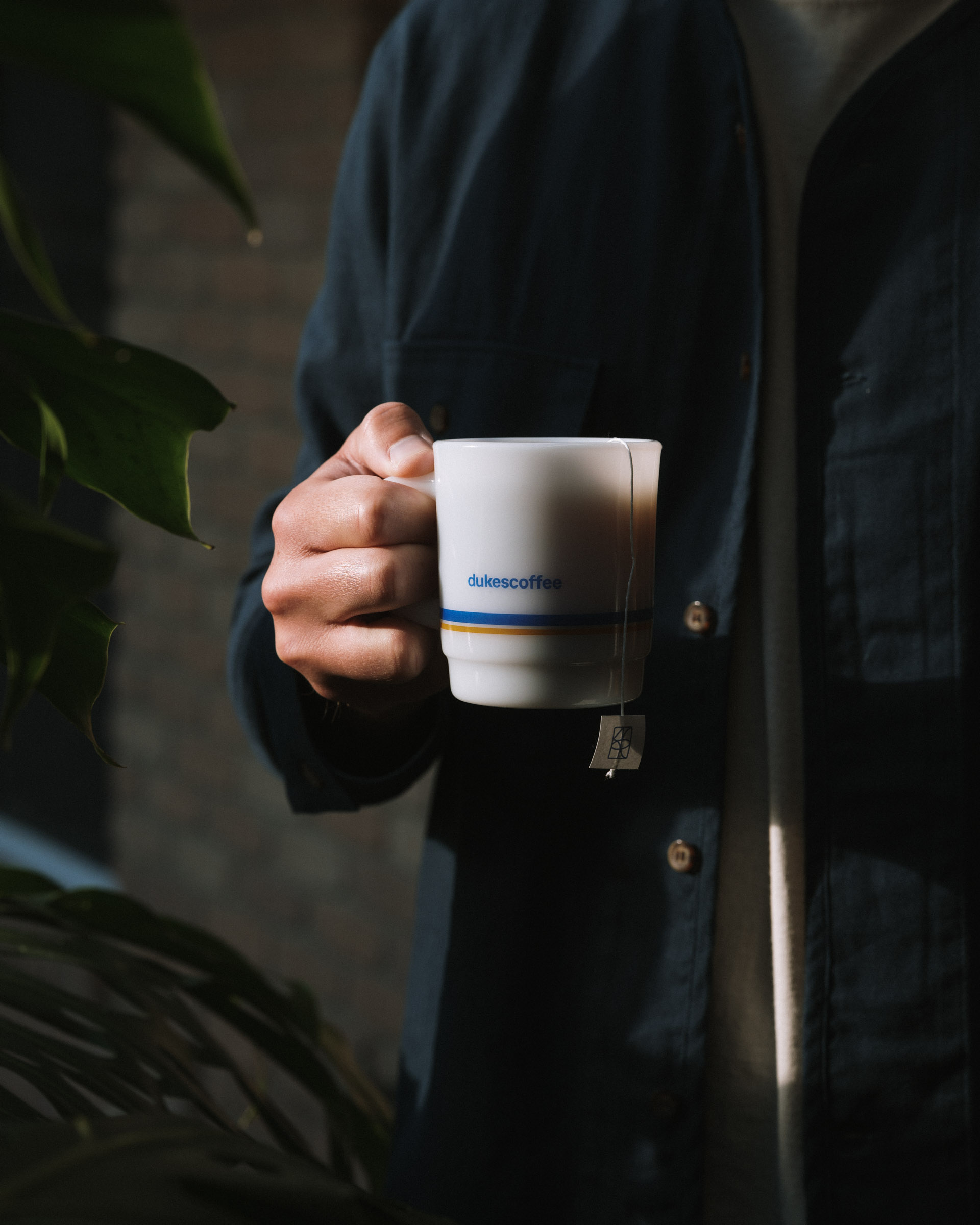 OneCup Coffee Bags | Decaf Blend

Single Serve Coffee Bags

$

11.50

Masahiro Mori Relief Mug

Beautiful, hand crafted porcelain mugs. Made in Japan.

$

50.00

/

in stock

OneCup Coffee Bags | Dukes Blend

Single Serve Coffee Bags

$

9.80

OneCup Coffee Bags | El Salvador Santa Elena (Natural)

Single Serve Coffee Bags

$

11.50

OneCup Variety Pack | Single Serve Coffee Bag

$

29.00