OneCup Coffee Bags | El Salvador Santa Elena (Natural)
6 x 13g Coffee Bags | NET 78g
Red apple, cinnamon sugar, stewed berries.
$11.50
Sorry! Out of Stock.
Enjoy cafe-quality coffee at home in the time it takes to boil a kettle. OneCup is a convenient single serve coffee bag using the world's finest coffees, roasted fresh in Melbourne. Each pack contains 6 individually packaged, nitrogen-flushed coffee bags.

We've done the hard work. All you need is your favourite mug and hot water.

Fernando Lima proudly describes his coffee farms as a "Time capsule"; an idyllic snapshot of agriculture from the early twentieth century where farming practices were derived from the distilled knowledge and experience of generations. 

However, it was not a romanticised view of traditional farming methods that first led the Lima family to seek organic certification. In 2006 the Volcano Santa Ana (Ilamtepeque) erupted, destroying much of the farm's infrastructure and damaging the coffee plantations. Mineral dense volcanic ash covered much of the plantation as it does approximately every 100 years. In conjunction with the chemical agricultural products that had been used on the farm prior to the eruption, the ash served to acidify the soil to such an extent that synthetic fertilizers were no longer viable and in fact would prove detrimental to plant health. 

Faced with a decision that had already been partially made by circumstance, the Lima family moved to take advantage of the natural wealth provided by the volcanic geology of their farms and restructure their entire operation, including the Balcanes coffee processing mill to be certified organic and adopt natural and sustainable methods of production. 

Fernando admits producing coffee in this manner is labor intensive as the many processes; weeding manually, applying organic compost, pruning the native shade canopy trees, and selectively picking ripe cherries by hand all take time and an experienced workforce. However, the Lima family's continued success in the years following their organic conversion has come to reflect a measurable benefit to brewed coffee cup quality: Since the 2006 eruption, the family has had 16 of their coffees awarded the Cup of Excellence distinction, confirming that they are consistently amongst the best farms in El Salvador. 

1. Add coffee bag to mug and fill half way with hot water.

2. Agitate for 10 seconds and add the remainder of water.

3. Steep until desired strength reached (3-5 minutes). For a stronger result, leave the bag in the mug.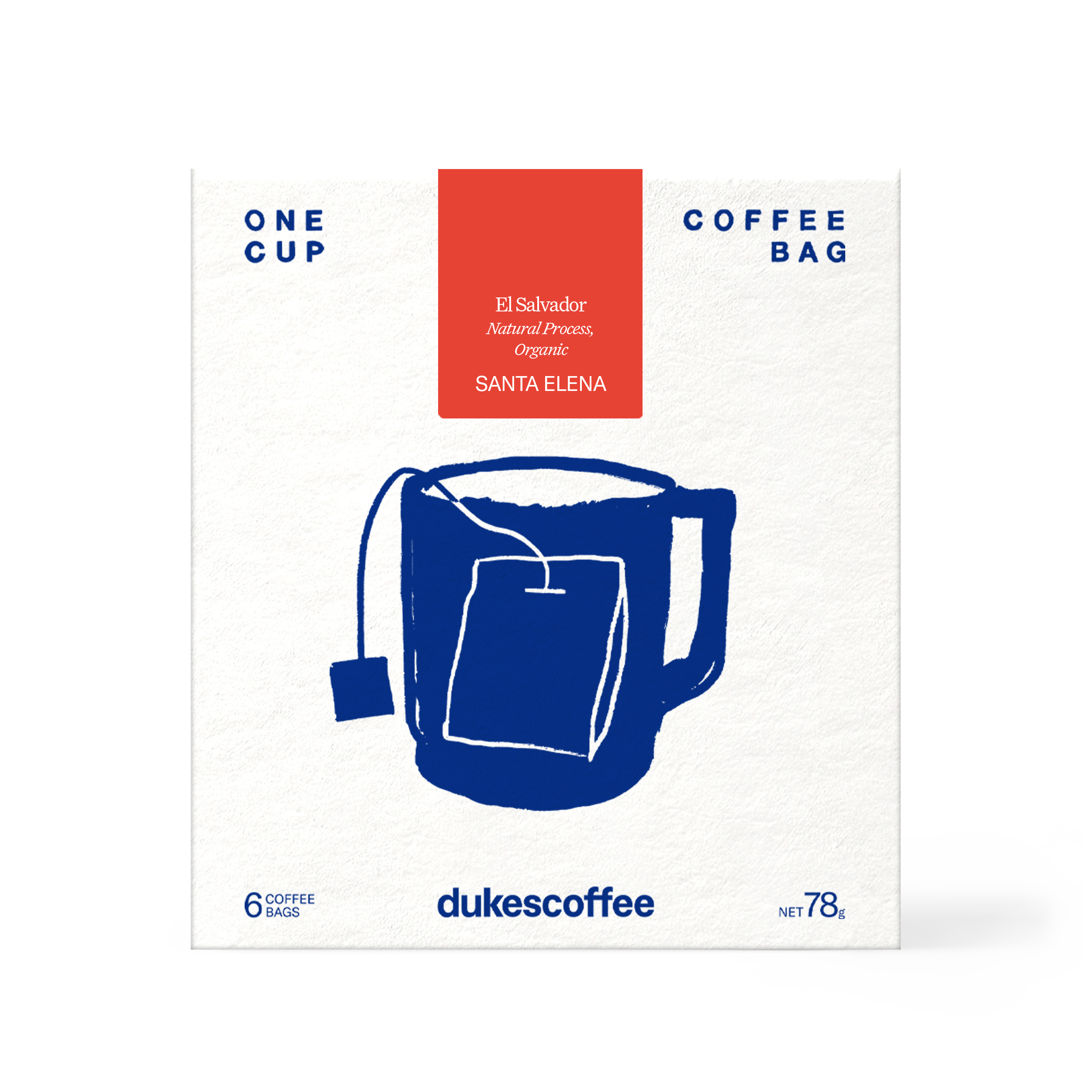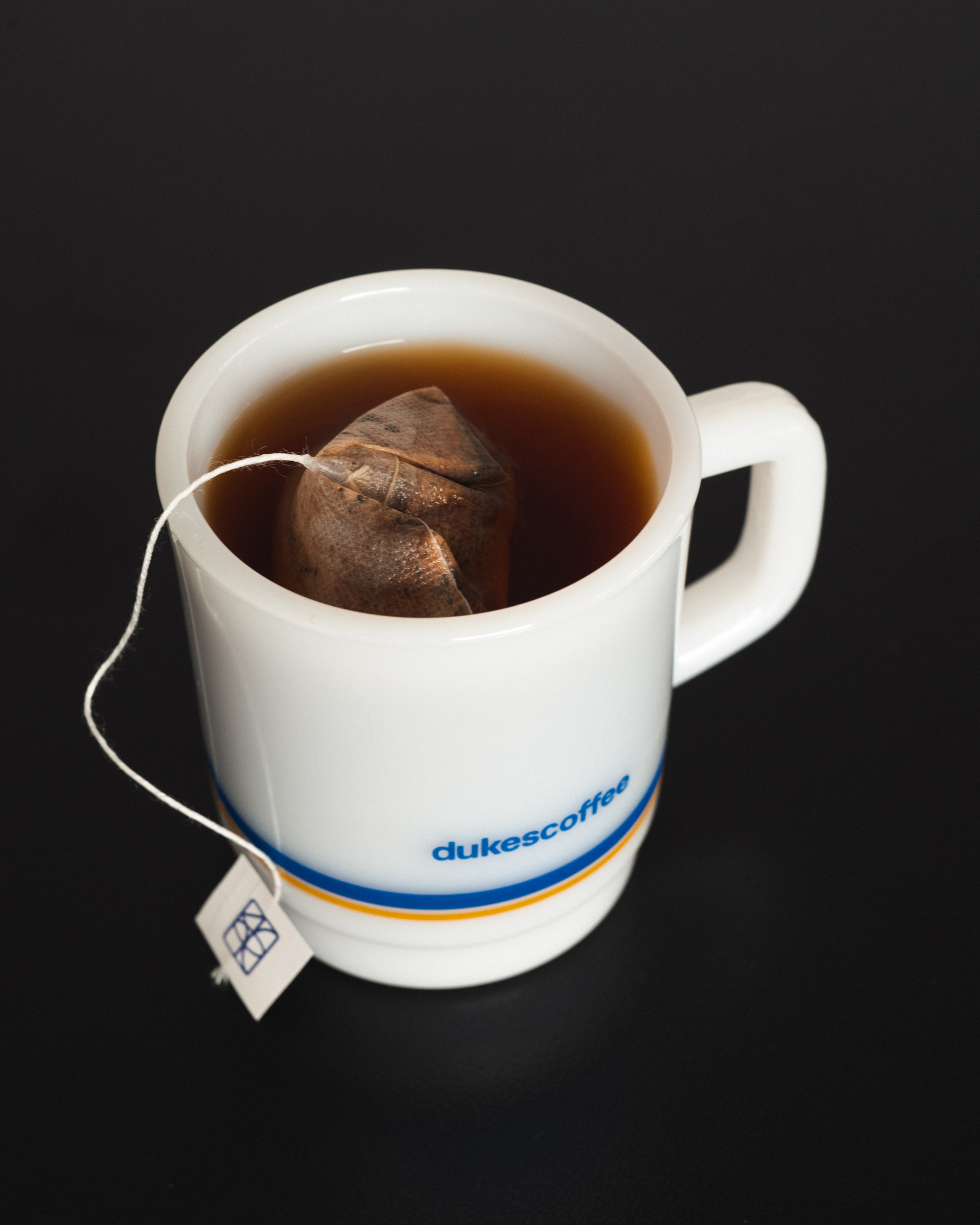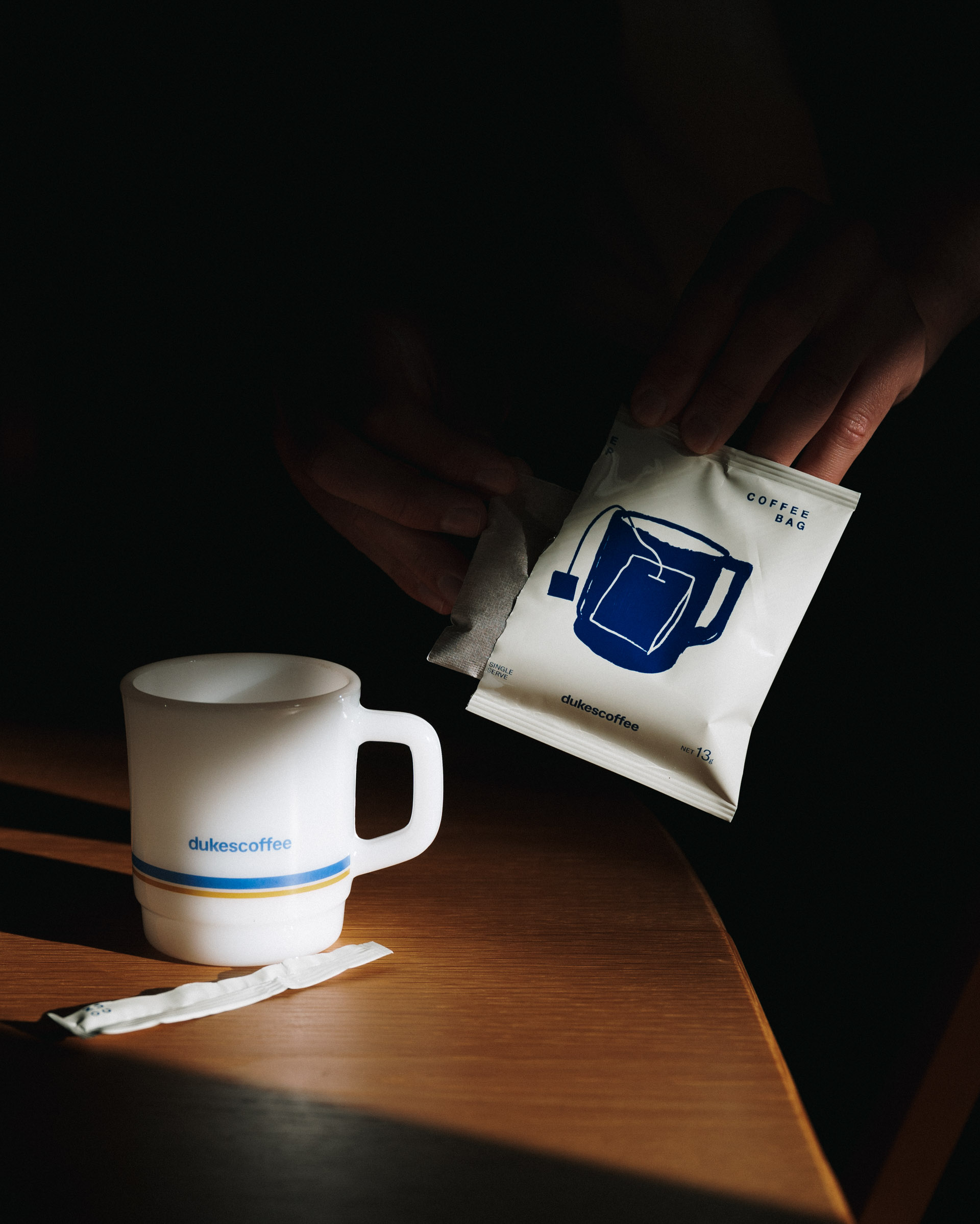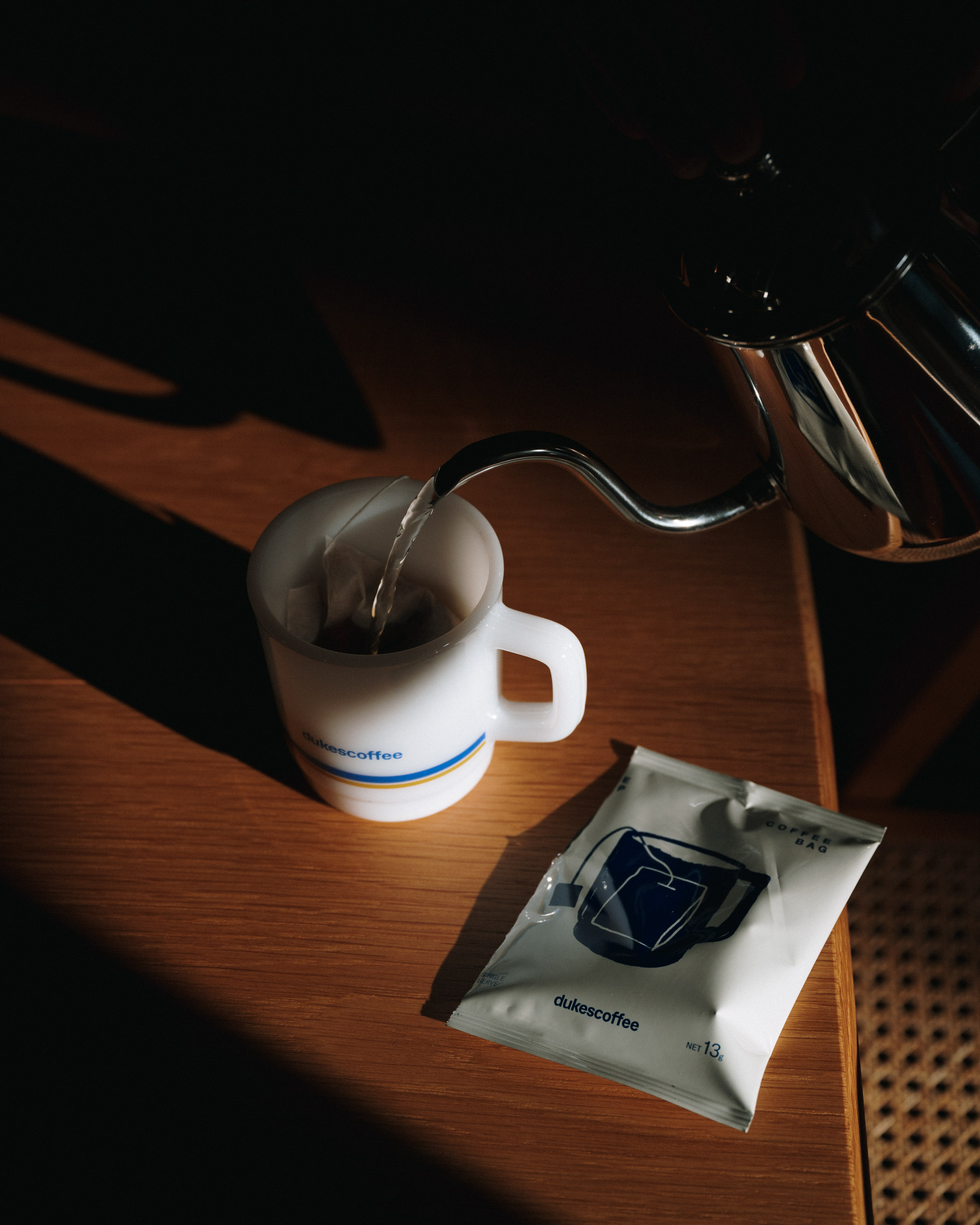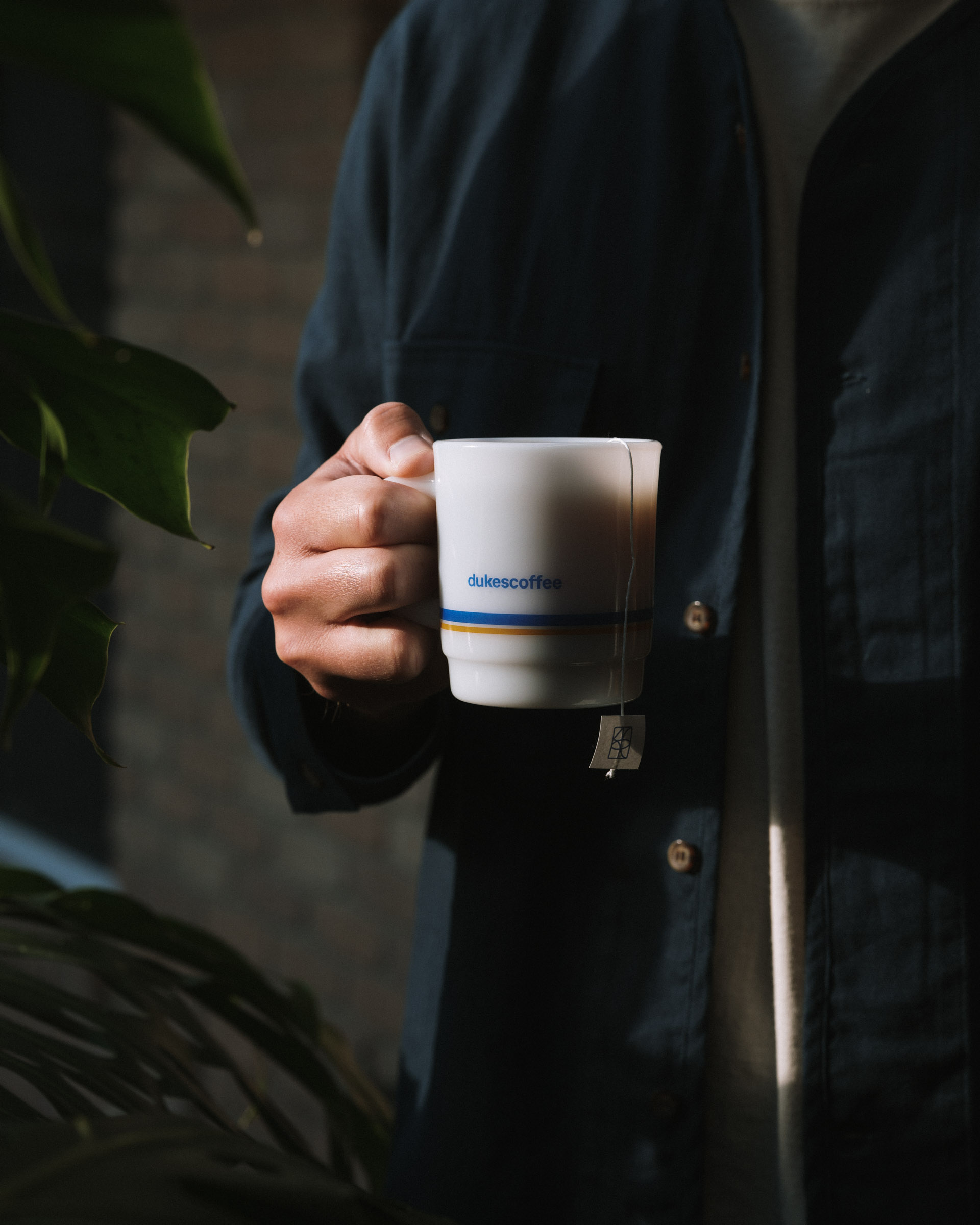 OneCup Coffee Bags | Dukes Blend

Single Serve Coffee Bags

$

9.80

OneCup Variety Pack | Single Serve Coffee Bag

$

29.00

OneCup Coffee Bags | Decaf Blend

Single Serve Coffee Bags

$

11.50

Masahiro Mori Relief Mug

Beautiful, hand crafted porcelain mugs. Made in Japan.

$

50.00

/

in stock

OneCup Coffee Bags | Guatemala El Naranjo (Washed)

Single Serve Coffee Bags

$

11.50