Kōno Pour-Over Dripper (01 Size), Blue Grey (Limited Edition)
$35.00
In Stock, shipping within 24 hours.
This stunning translucent Blue-Grey colour is a limited edition production from Kono, our all-time favourite brewing cone. Only a few units are available.

The pioneer of the traditional pour-over, the Kono 'Meimon' Dripper represents the benchmark for high-quality filter brewing.

Developed in Japan after 5 years of refinement and modification, the 'Meimon' Dripper became the first conically designed filter dripper, and remains the first choice for home brewers and professional baristas alike.

Country of Origin Japan
Manufacturer SKU MD-21 (TBG)
Materials Acrylic resin (heat resistant over 100ºC)
Colour Blue Grey Transparent
Size 9.5ø x 6.5 cm

The Meimon dripper was developed by the Kono Coffee Syphon Company in 1973 after five years of refining and modification. The Meimon was the first of its kind, with 12 vertical resin ribs running down the inside of the conical design, ensuring consistent and even extraction, producing sweet and clean filter brews.

In 1919, Akira Kono was sent to Singapore as part of the Japanese Embassy's medical staff. After his first encounter with Singaporean coffee, Kono, a medical student and assistant a the Kyushu Imperial University College of Medicine, became obsessed with brewing coffee using equipment based on vacuum or 'syphoning' principles.

After returning to Japan in 1923, Kono – now a doctor – continued to work on his coffee syphon device while running his own medical clinic in Ueno district of Tokyo.

By 1925, Kono's vision was completed and labelled the "Kono Type Tea Saifun", as was his newly founded company, The Coffee Saifun Co., with the mission statement being: to "gracefully extract the characteristic of coffee".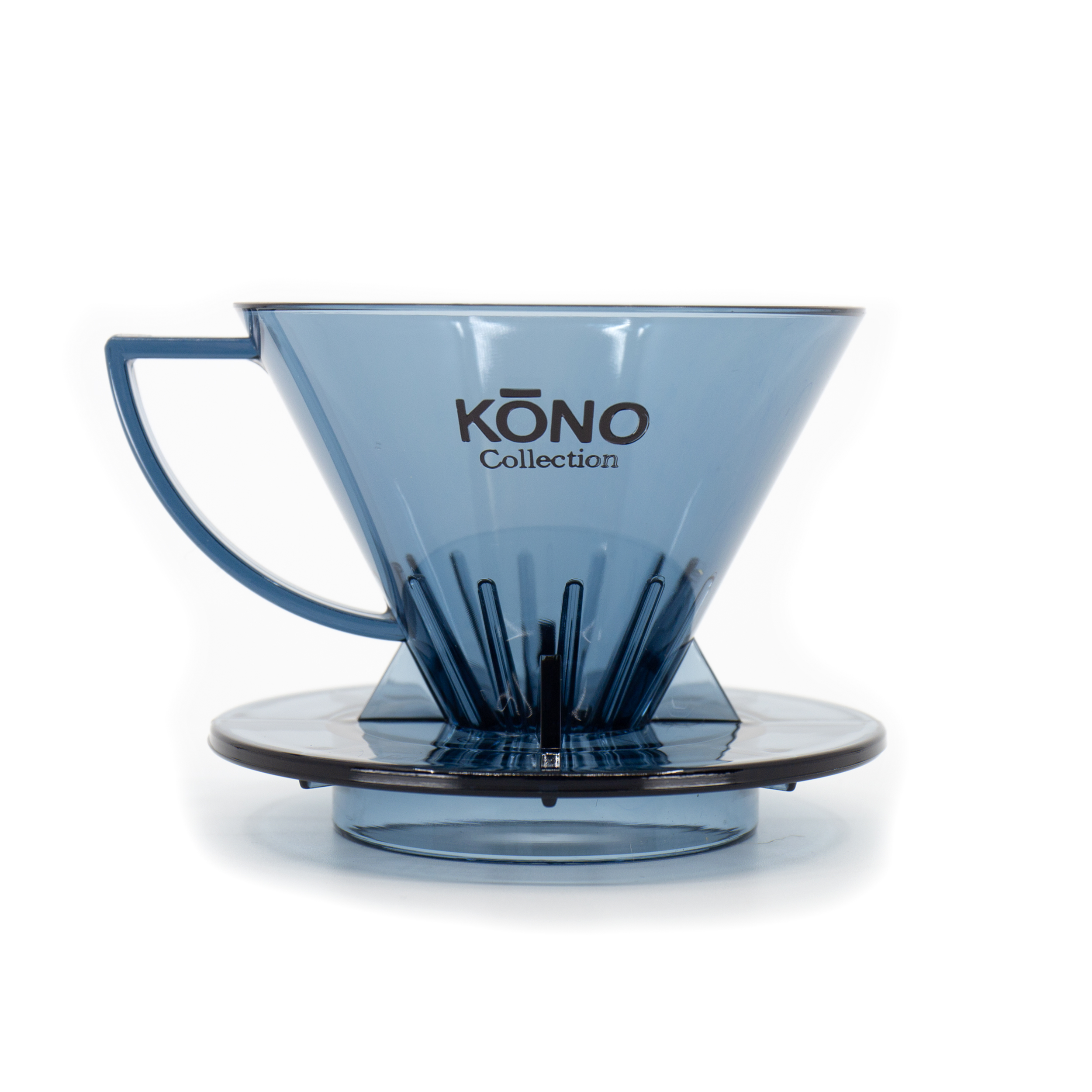 Hario V60 Filter Papers (01 Size)

The classic Hario filter paper for V-shaped pour over drippers

$

10.00

/

in stock

Kōno Range Server

Elegant and unassuming,the perfect companion to the 'Meimon' dripper.

$

55.00

/

in stock

Hario V60 Buono Electric Kettle

Electric 1L Goose Neck Kettle with PID temperature control

$

199.00

/

out of stock