Honduras Pedro Turcios (Organic) Espresso
Rich, ripe kiwi and candied fruit. Sweet and smooth with excellent balance.
Organic

Shade Grown

Handpicked

Glyphosate Free
One of our favourite Honduran producers, Pedro Turcios, returns for 2023 with this fantastic Natural Process Catuai microlot. Harvested in January 2023, and sundried over the proceeding 17 days, this is our first release from Central America for the 2023 season.

Situated at an altitude of 1,470 meters, Finca Maria Bonita is a model organic coffee farm that has a long history in Pedro's family. Founded by his mother, Maria, before Pedro was born, the coffee farm has been part of Pedro's life throughout. Named "Maria Bonita" (Beautiful Maria) in honor of his mother, grandmother and nieces – all Maria – Pedro's family legacy in coffee is rooted in the land that grew this coffee.

Pedro takes pride in pushing the boundaries of organic coffee quality, having gained his diploma from INFOP and untaken extensive cupping and quality training from IHCAFE, as well as striving to be the model organic farm in his cooperative.

Producer Pedro Turcios
Processing Natural
Variety Catuai
Harvest January 2023
Altitude 1,670 masl
Region Chinacla, La Paz

19.6g

ground coffee dose

28

seconds

42g

espresso shot yield

93.5º

brew temperature

This recipe was developed on a La Marzoco Linea PB, using a Anfim SPII+ grinder. We encourage you to play around to meet your personal tastes and equipment setup.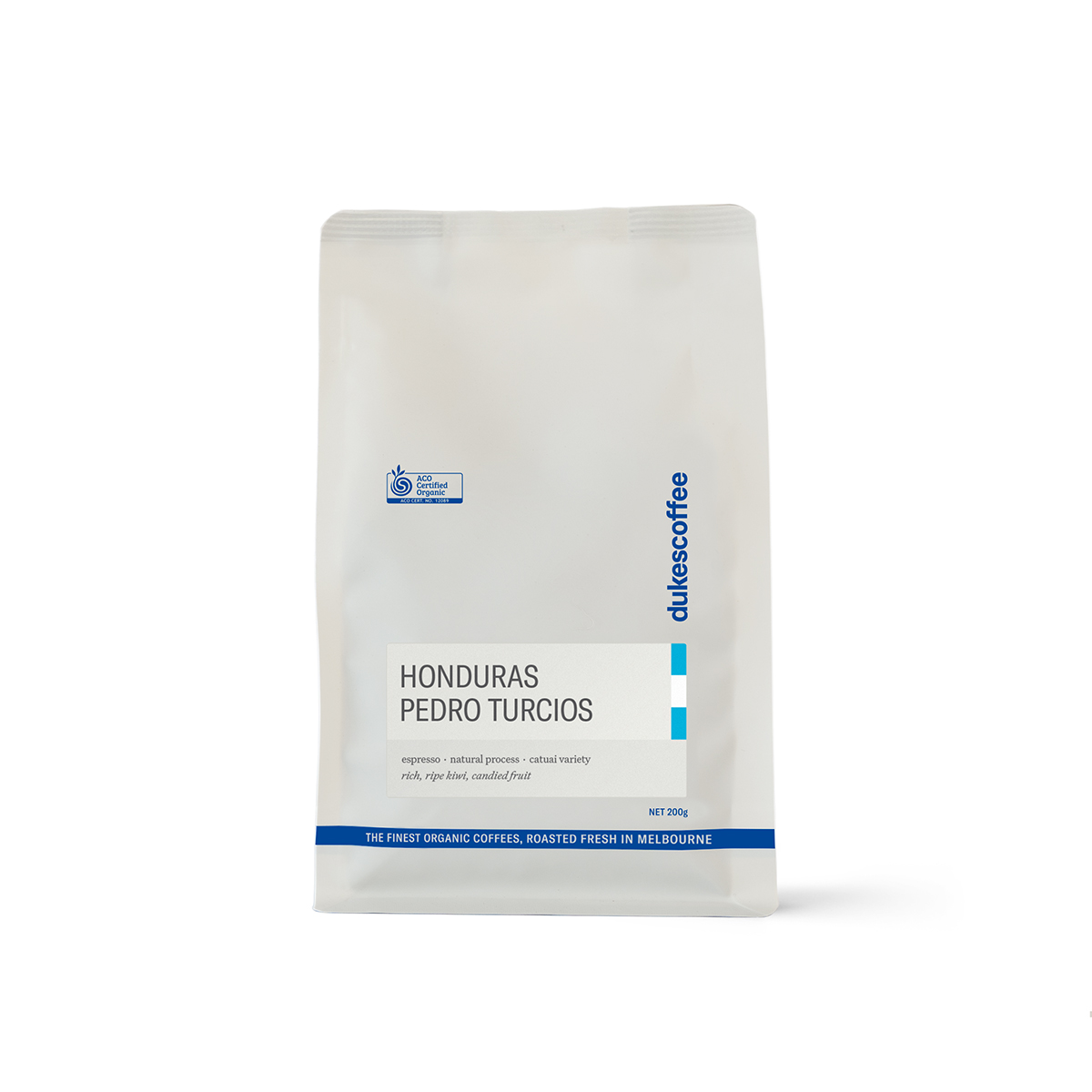 Acaia Lunar Scale (Black)

2kg / 0.1g accurate brew scales. Perfect for espresso brewing.

$

350.00

/

out of stock

Dukes x Rivers Japan Reusable Cup

Reusable Coffee Cup

$

28.00

/

in stock