Honduras Jahaira Cardona (Organic) Filter
per 200g
Clean, white grape and vanilla. Bright and sugar-sweet, extremely well balanced.
$22.00
Organic

Shade Grown

Handpicked

Glyphosate Free
Jahaira Yosely Cardona's exceptional organic coffee farm, La Bendicion, is one of the leading farms in the southern La Paz region of Honduras. Located in the municipality of Chinacla, a few kilometers outside Marcala, La Bendicion has been producing excellent coffee since 2016, when Jahaira and her husband took over the 1.5-hectare plot and transitioned it to a regenerative organic farming system. Jahaira told us that "what makes us happy is to see our farm beautiful, productive, and healthy; where we do not risk our lives or the lives of our workers by using chemicals."

This lot is a 100% washed process Catuai, which Jahaira grows alongside Red Bourbon and some Pacamara. Jahaira, her husband and two part-time farm workers hand pick their coffee cherries and process them on site using a small depulper and concrete fermentation tanks, before being dried slowly on raised beds.

Producer Jahaira Yosely Cardona Manueles
Farm La Bendición
Processing Washed
Variety Catuai
Harvest March 2023
Altitude 1,590 masl
Region Chinacla, La Paz

18g

ground coffee dose

300g

brew water

98°c

water temperature

2:40

total brew time

We are enjoying this coffee through a Kono Pour Over, brewed with these specifications in a 60-120-120 pour structure. This should result in a 1.32% TDS, and accentuate the sweet, bright and floral notes in this wonderful coffee.

More to come.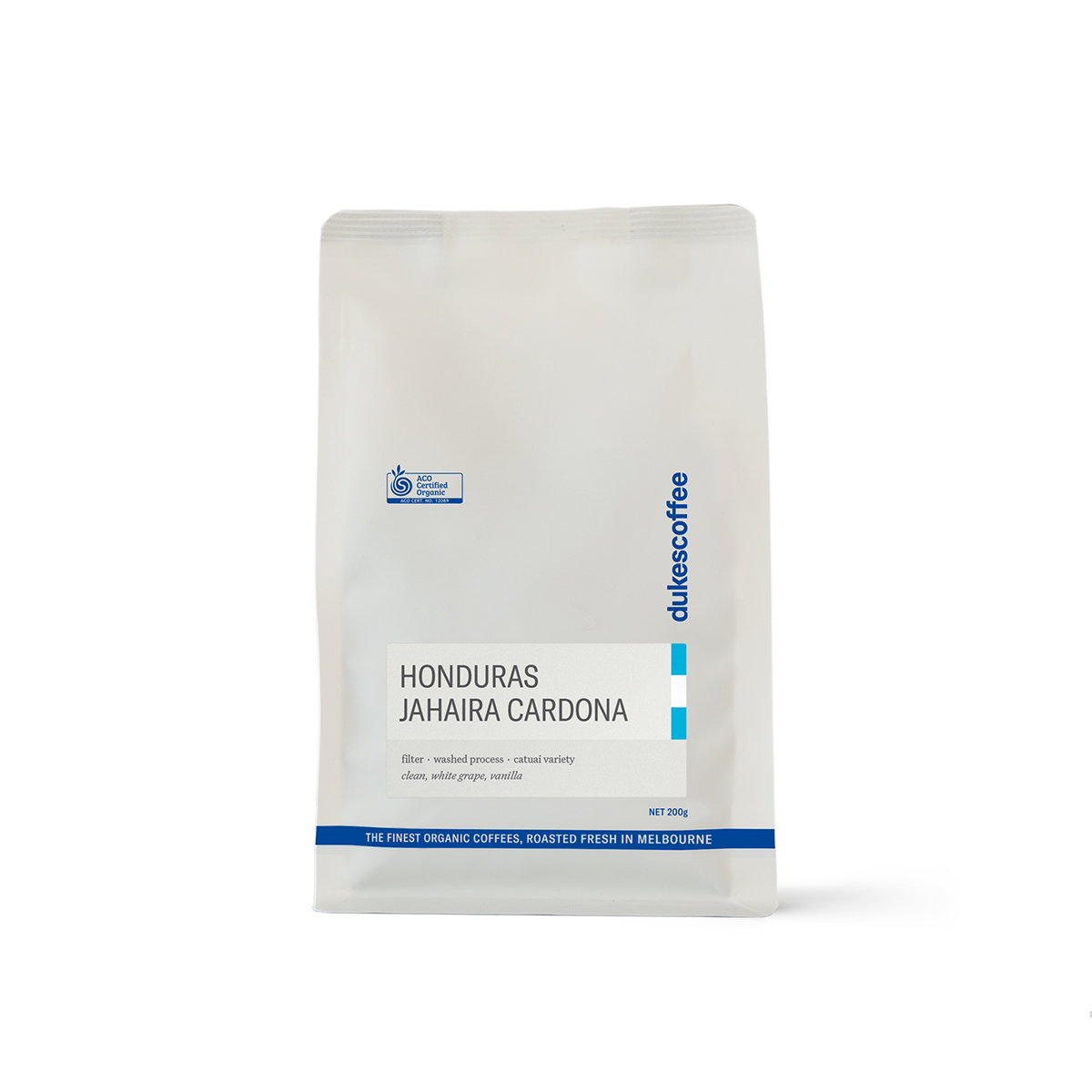 Hario V60 Buono Electric Kettle

Electric 1L Goose Neck Kettle with PID temperature control

$

199.00

/

out of stock

Kōno Dripper Set (02 Size) 2-4 Cup

$

70.00

Chemex Classic 6 Cup

$

85.00

/

in stock