Ethiopia Ismael Aredo (Organic) Filter
per 200g
Rosewater, boysenberry and grenadine. Sweet, complex and aromatic with jasmine and coffee flower. Delicious.
$24.50
Organic

Shade Grown

Handpicked

Glyphosate Free
Ismael Hassen Aredo has owned and operated the Kayon Mountain Farms in Guji, Oromia since 2012. Spanning over 500 hectares – with 300 of those planted with fully organic coffee – Kayon Mountain Farms is split between two plantations, spanning between the villages of Shakiso and Sewana in the heart of the Guji zone.

Ismael was raised in Kercha, in Guji, and witnessed the rise of specialty and sustainable coffee production in the area throughout his early adult years. Ismael's family worked in coffee, and he fell into the family trade, founding Kayon Mountain in 2012. Kayon Mountain acts as both the producer, miller and exporter for the coffee they produce; a unique situation in Ethiopia where most coffee is traded opaquely.

This is the first season we are featuring Ismael's coffee, and the refined, clean and floral Natural Process exhibits everything we love about the best Guji coffees.

Producer Ismael Hassen Aredo & 135+ outgrowers
Farm Kayon Mountain Taro Farm
Processing Natural
Variety Heirloom
Harvest ​​​​​​​December - January 2023
Altitude 1,950 to 2,200 masl
Region Taro, Shakiso, Guji

18g

ground coffee dose

300g

brew water

98°c

water temperature

3:30

total brew time

We are enjoying this coffee through a Kono Pour Over, brewed with these specifications in a 60-120-120 pour structure. This should result in a 1.32% TDS, and accentuate the sweet, bright and floral notes in this wonderful coffee.

More to come.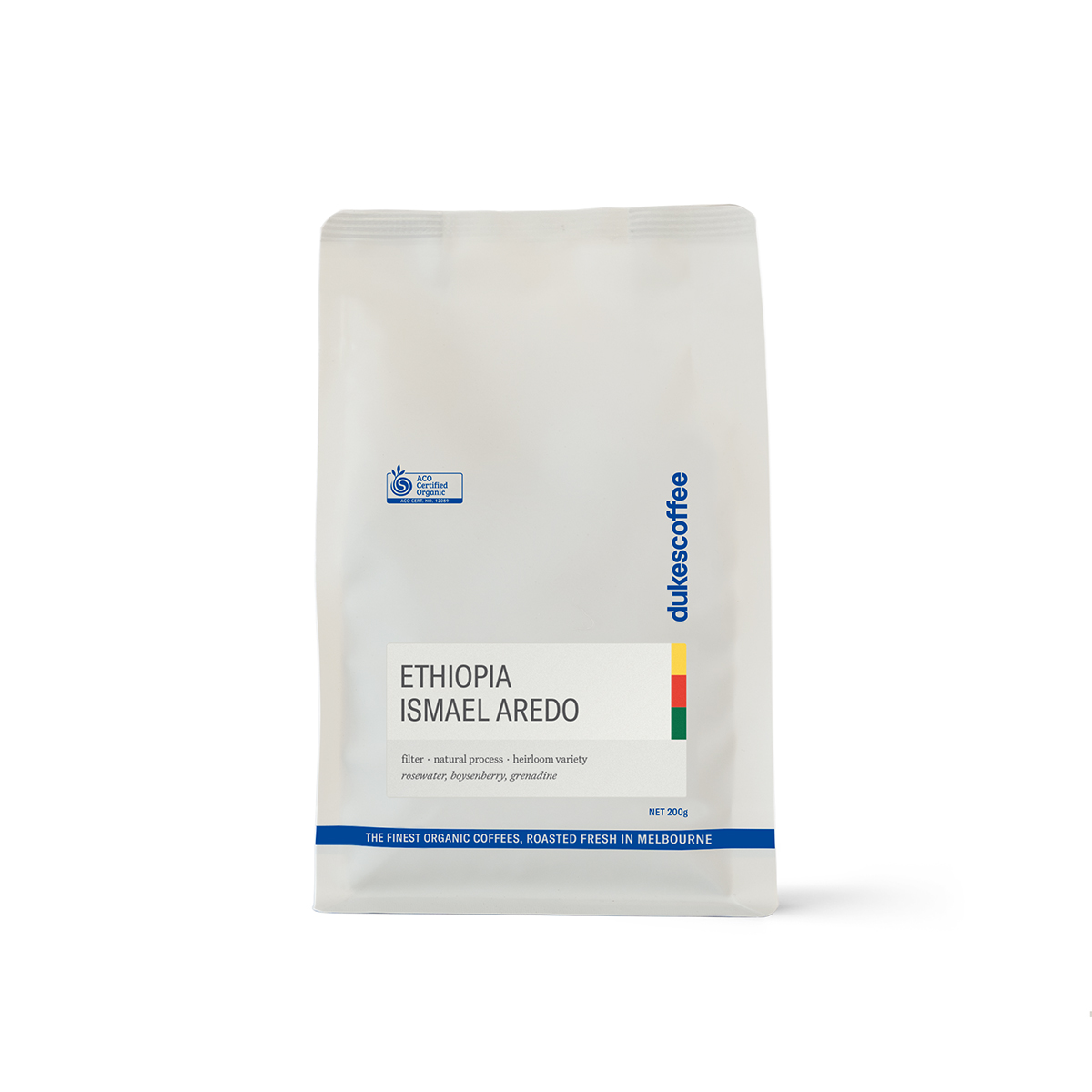 Kōno Dripper Set (02 Size) 2-4 Cup

$

70.00

Hario V60 Buono Electric Kettle

Electric 1L Goose Neck Kettle with PID temperature control

$

199.00

/

out of stock

Chemex Classic 6 Cup

$

85.00

/

in stock