Colombia Las Palmas (Organic) Espresso
Sweet and balanced, with dried cranberry and fig, gingerbread spices and a black tea finish.
$19.00 – $69.00
Organic

Shade Grown

Handpicked

Glyphosate Free
We are pleased to welcome this delicious Washed Caturra microlot from a new producer for Dukes in 2021, Sr. Robinson Cano Quesada, which was harvested at his farm Finca Las Palmas Vereda Esmeralda. Located in a stunning valley in the mountainous area known as La Primavera ("The Spring"), Las Palmas is a small 4 hectare family / subsistence coffee farm that produces only about 100 bags / sacks of coffee per year alongside a small crop of beans and bananas.

At 1,885 meters above sea level, Las Palmas is in an ideal geographic position to produce top quality coffee, and Sr. Cano capitalises on this by growing Organic, Fair Trade and Rainforest Alliance certified Caturra, Pink Bourbon and Gesha varieties at Las Palmas.

Sr. Cano produces compost on-site from green waste as well as animal and household organic waste, and practices stringent picking, sorting and processing practices with team of 5 who work alongside him at peak harvest times. Robinson aims for 90% of all hand picked cherries to be at peak ripeness, with hand sorting prior to fermentation carried out as standard.

All cherries are dry-fermented in cherry for 16 hours before pulping, followed by 24 hours of dry fermentation in mucilage in an open air fermentation tank. After fermentation, the coffee is washed using clean water from the farm's on-site spring before being dried for 15 days on covered, raised drying beds.

Producer Robinson Cano Quesada
Farm Finca Las Palmas
Wet Mill On-Site
Processing Washed
Varieties Caturra
Harvest 2020
Altitude 1885 masl
Region Planadas, Tolima

Sr. Cano is a member of a FairTrade and Organic certified cooperative located in Planadas, Tolima. Being Certified Organic by ECOCERT means that Robinson does not and cannot use any industrial or chemical inputs, fertilizers, or pesticides on his farm. Instead, he uses a combination of compost generated from the pulped coffee cherries, as well as biofertilizers produced at the Cooperative's central biofertalizer production facility in nearby Planadas town.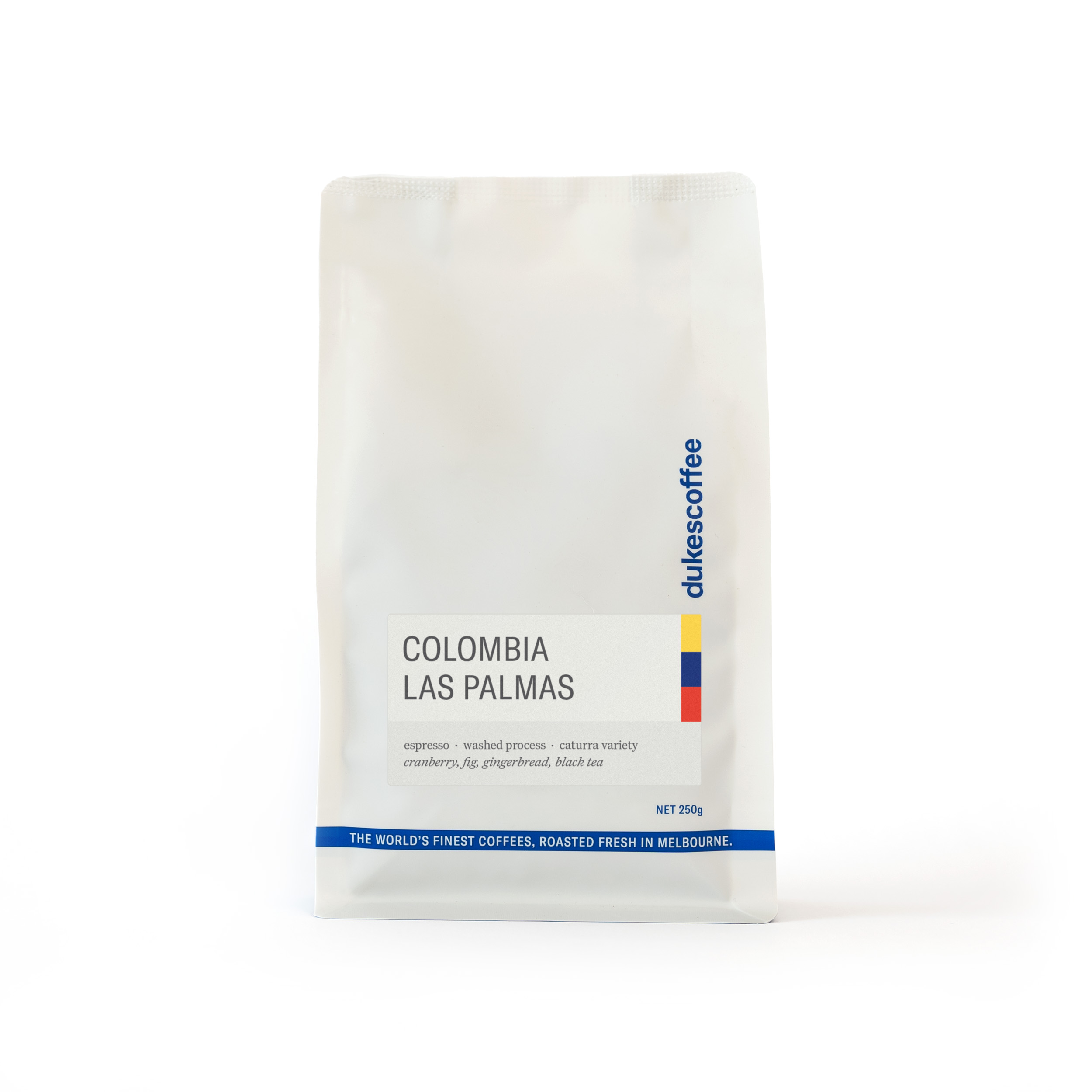 OneCup Coffee Bags | Ethiopia Suke Quto

Single Serve Coffee Bags

$

10.80

Highwire Organic Coffee Blend

A rich and creamy organic blend, perfect black or with milk

$

16.00 –

$

58.00

Espro Press P7 – 530ml (6 Cups)

Clean, full-bodied, well-designed filter brewing - perfect for home

$

189.00

/

in stock