Colombia El Peñón (Organic) Filter
per 250g
Floral and delicate, with silky orange, apricot and honeycomb sweetness.
$16.50
Organic

Shade Grown

Handpicked
Welcoming the 2020 harvest of Caturra from Finca El Peñón and producer Jose Antonio Yara, a member of the FairTrade certified ASOPEP Cooperative.

Located in the Central Andes ranges of Colombia, 'El Peñón' refers to the rocky crag on which the farm is situated. The farms fertile, sandy loam soils and two natural springs provide exceptional growing conditions that Jose has bolstered with certified organic processes, leading to a fantastic crop of Caturra – an excellent example of a clean tasting and structured Southern Tolima coffee.

After Jose's coffees are sorted for ripeness, they are processed in a unique method comparable to a 'White Honey' process – aerobically fermented in whole cherry for 16 hours and afterwards mechanically de-pulped and dried for 24 hours. This method is notable for its sparing use of water resources and the exceptionally sweet and complex cup it yields.

Producer:

Jose Antonio Yara

Processing:

Washed

Varieties:

Caturra

Harvest:

May 2020

Altitude:

1740 masl

Region:

Ataco, Tolima

Finca El Penon is a member of FairTrade certified ASOPEP Cooperative. Being Certified Organic by ECOCERT means that Jose does not and cannot use any industrial or chemical inputs, fertilizers, or pesticides on his farm. Instead, he uses a combination of compost generated from the pulped coffee cherries, as well as biofertilizers produced at ASOPEP's central biofertalizer production facility in nearby Planadas.

The farm itself is a small holding of 6 hectares and produces only ~30 sacks of coffee per year. Jose's coffees are shade grown under indigenous stands of Camambulos (Star Fruit), Dormillion, Jacaranda and Ingas trees, populated by native possums. Coffee is planted alongside small crops of Banana and Corn, the polyculture helping to feed the small regular workforce of three as well as enhancing biodiversity within the farm.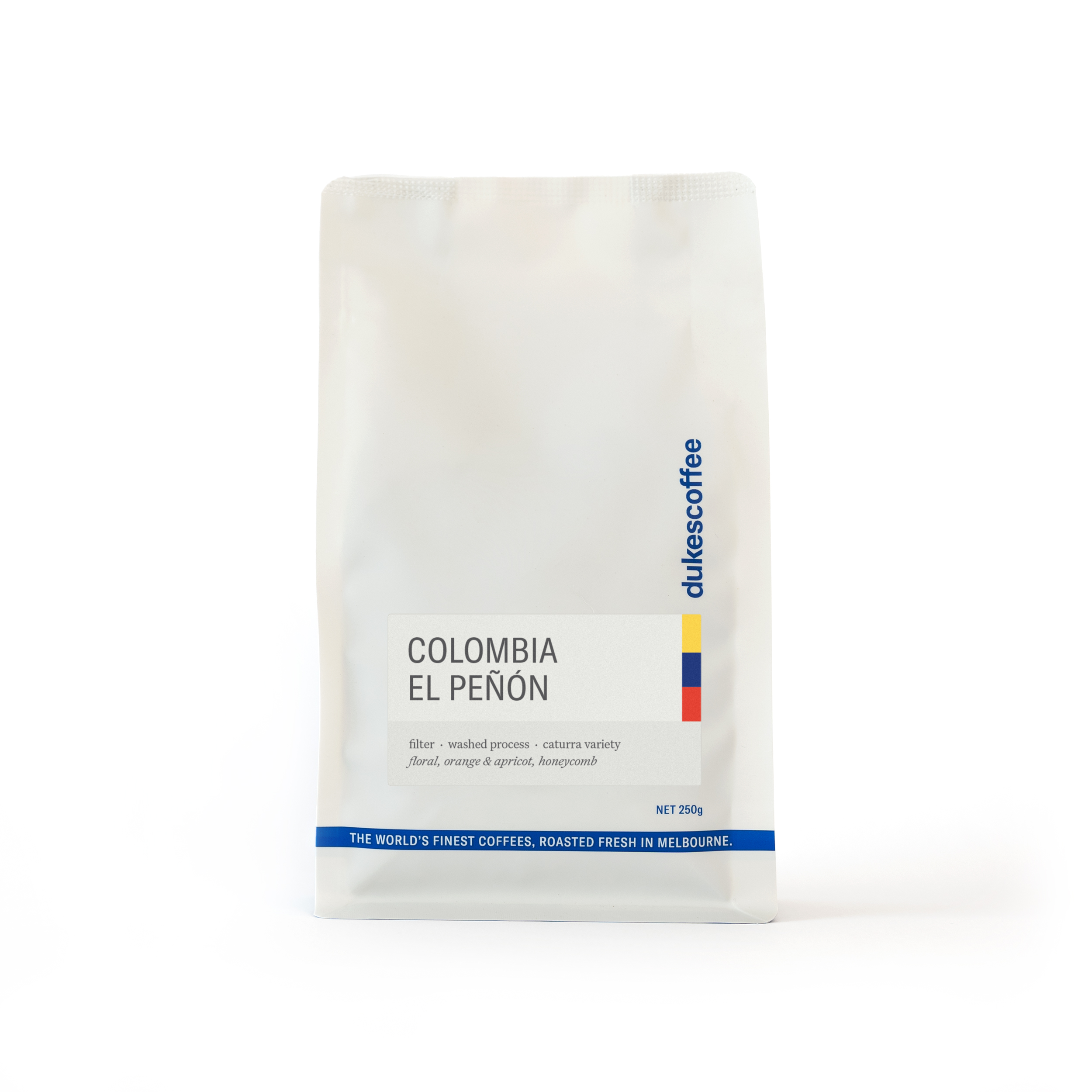 Highwire Organic Coffee Blend

A rich and creamy organic blend, perfect black or with milk

$

16.00 –

$

58.00

Kōno Dripper Set 2-4 Cup

The perfect choice for either the home brewer or professional barista

$

72.00

/

in stock

Espro Press P7 – 530ml (6 Cups)

Clean, full-bodied, well-designed filter brewing - perfect for home

$

189.00

/

in stock