Brazil Edmar & Natanael Lopes (Organic) Filter
per 250g
Intensely sweet, milk chocolate and hazelnut, with peachy sweetness and a honeycomb finish.
$16.50
Organic

Shade Grown

Handpicked

Glyphosate Free
Brothers Jesus, Jonas, Natanael, Samuel and Edmar Lopes – fondly known as the "doctors of the land" in their community – are third generation farmers who inherited their family farm, Sitio Pedra Redonda, from their grandparents. Located in the mountainous microregion Viçosa, just north of Araponga in south-east Minas Gerais, Sitio Pedra Redonda sits at a remarkably high altitude spanning from 1250 masl to 1350 masl. This altitude combined with the careful and thoughtful agricultural management and practices on the farm lead to the exceptional quality coffee that we see from the Lopes family, which has been recognised as some of the best of the region in competitions including the 2020 Emater Quality Coffee contest, in which Samuel's coffee was recognised with second place in the Natural Processing category.

This particular microlot is a selection of two harvest days, July 7th/8th and August 10th / 11th, on which Edmar and Natanael respectively selectively picked and began processing beautiful, ripe Cautai and Oerias cherries to form the coffee that we were so lucky to purchase.

Producers:

Edmar & Natanael Lopes

Farm:

Sítio Pedra Redonda

Processing:

Full sun-dried Natural

Varieties:

Oeiras, Catuai

Harvest:

July & August 2020

Altitude:

1250-1350 masl

Region:

Viçosa, Araponga, Minas Gerais

The Lopes brothers have become renowned for their work in healing the soil and fertility of the land that they cultivate thanks to their hard work over the past 16 years. When they took over the farm from their grandparents in the early 2000s, they considered themselves lost. "We were growing corn, beans, raising cattle, but we had no hope of progressing and improving." Says Samuel Lopes.

The Lopes family began to investigate agroecological and organic practices as a first step towards improving the farm's productivity, and formed a working relationship with the Agricultural Research organisation EPAMIG. Six years later, after implementing basic soil conservation practices, results began to manifest. Their exhaustive conservation program focuses on soil fertilization, plant nutrition, afforestation, management of plants between crop lines, pest ecology, cultivar selection, and crop management.

No synthetic fertilizers are used at Pedra Redonda on their organic coffee plots. The only fertilization sources are organic matter from the native forest adjacent to the farm, pulped coffee cherry husk (cascara), and nitrogen-rich chicken faeces which is collected from the chicken coops.

Today, the Lopes brothers are producing over 4,000 kilograms of Organic coffee at Pedra Redonda, with a further 6,000 kilograms in transition. The excellent results achieved at Pedra Redonda, and further work done by EPAMIG in the region, have lead to a movement of small organic and ecologically aware producers arising in Viçosa and the neighbouring valleys.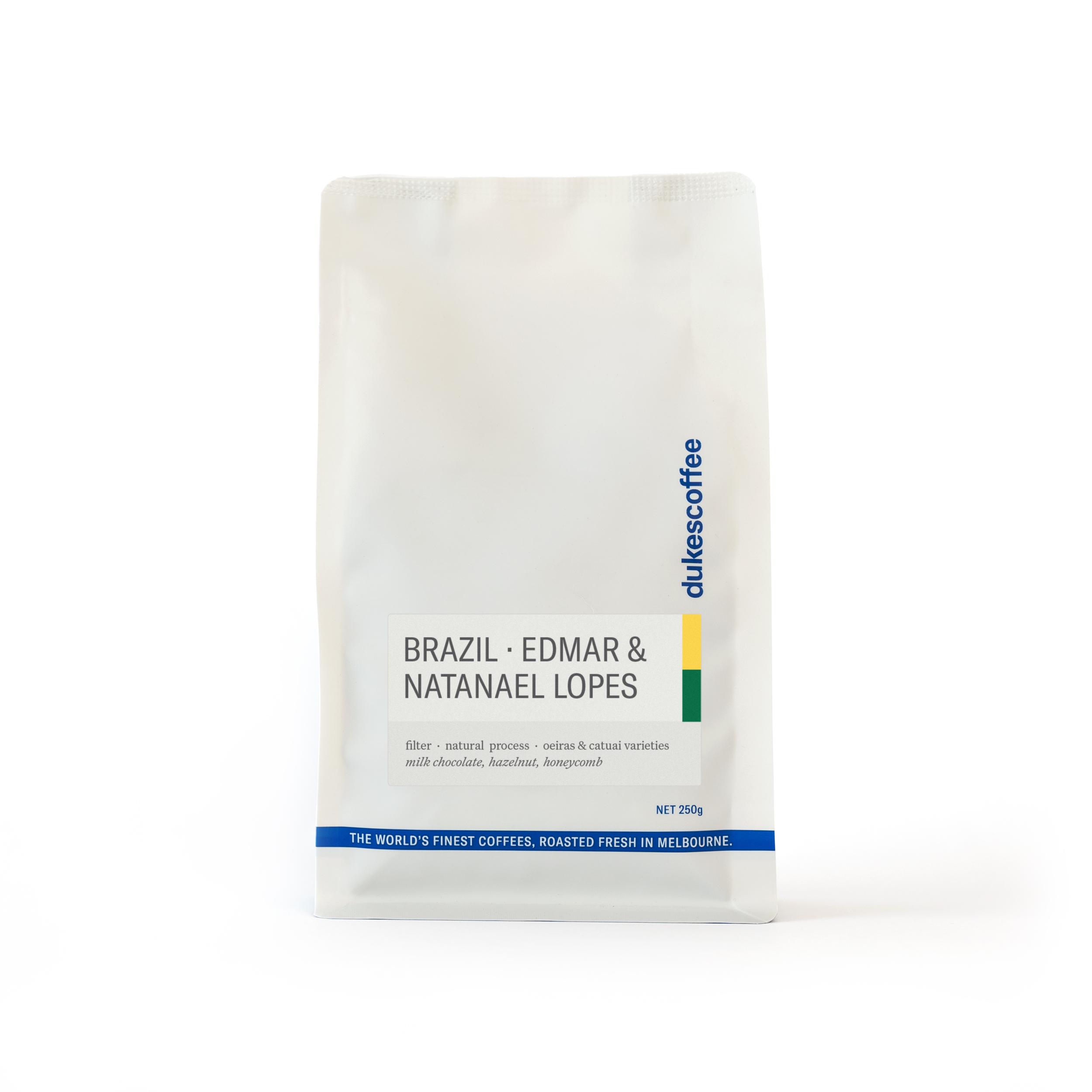 Espro Press P7 – 530ml (6 Cups)

Clean, full-bodied, well-designed filter brewing - perfect for home

$

189.00

/

in stock